Personalisation has been a hot topic for nonprofit marketers in 2016 and no doubt the conversation will continue into the new year. It's for good reason-with organisations using personalising seeing dizzying results, like behavioural trigger emails getting a 152% higher click-through rate than the traditional batch and blast approach.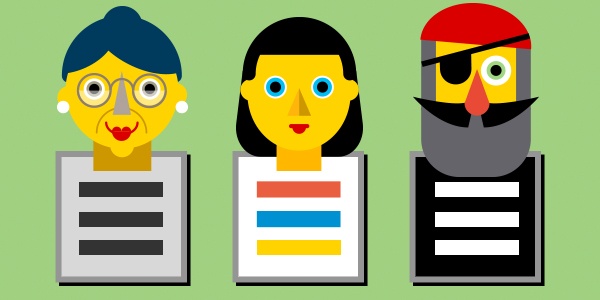 The objective of personalisation is to turn conversations from a one size fits all communication, to communicating to infinite audiences of one, transforming user experiences across web, email and direct marketing. The results?
Lower list churn
Higher engagement
Improved conversion rates for action-taking and donations
Stronger relationships
Increased lifetime value
When developing marketing and communications strategies for cause driven organisations, we encourage our clients to think about things from the perspective of their different personas (you can learn more about personas here). As purpose-driven marketers, a lot of the time we're talking to people who have given their time, money, goods or another form of support, so it makes sense that we would give personal thanks, updates or appeals for further support, rather than mass communications.
Personalisation in action
There are countless opportunities, from behavioural trigger emails, to smart landing pages and segmented direct mail campaigns. Firstly by simple personalisation activities such as personalising subject lines, you might see a lift in your open rates of up to 26%. You could send an automated birthday email or send a post appeal thank you direct mail piece thanking supporters specifically for the amount they donated and the difference that they made. With the right data, anything is possible!
It's not surprising that sending content relevant to your subscriber's interests also improves performance. It can be tempting to send every email or direct mail piece out to your entire database but in doing so you may see an increase in unsubscribes or a decline in engagement over time. Let's take an Animal welfare organisation as an example, running multiple appeals related to different animals. If we know Jane's a dog person through information Jane has provided to us, or based on previous behaviours, if we start emailing Jane about cats, it's likely she will start to feel less connected with our purpose and be less engaged in the future.
Timeliness of emails is important too, increasing the propensity of the audience to take action. Email marketing platforms such as Mailchimp and Hubspot allow you to trigger emails to your database according to the actions they take on your website. So when Jane visits the dog appeals page but doesn't take an action relating to the appeal, we should automate an email to prompt her to take action a couple of days later.
Website personalisation is just as important, in fact, calls to action on personalised websites perform 42 percent better than on generic websites and significantly shorten the conversion cycle. With some CMS platforms such as Kentico or marketing automation tools like Hubspot, you can tailor landing page content to visitors based on being known supporters, how they arrived at the site, if they are on a mobile device or where they are located.
There are infinite possibilities for personalising communications in the nonprofit space. We'll be exploring more at our upcoming webinar-you can register here.
If you'd like to talk to us about how personalisation could help boost engagement for your organisation, get in touch with us at office@freerangefuture.com