A cohesive and compelling brand can make or break your company. Many successful companies evolve with the time, tweaking their brand for different reasons and adjusting to an ever-changing market. And yes, your product has to be solid and you have to be good at what you do, but without that initial oooooh you can easily be forgettable. Let's not kid ourselves, we all eat with our eyes first. After we are visually pleased, we can go on to devour all the other elements, but that first look sets the mood.
So what exactly is your mood? What is your tone? What do you want people to think of your business at first glance? It's as important as your elevator pitch, it can build trust instantly, it can psychologically seduce a user, it can decide whether someone stays or goes.
Maybe you're looking at your logo and brand and thinking, well we are completely stuffed. But how do we fix it? There's two different ways to look at it. You can refresh your identity, or you can completely rebrand. To a designer, these terms have very different meanings, but to anyone else this can be confusing to wrap your head around. So we are going to break it down and put forward some questions to ask yourself about your brand and what direction would work best for you.
Brand refresh
Do you just need a fresh lick of paint? Is your brand too recognisable to completely start again? Was your logo made 10 years ago in microsoft paint? No worries, the brand refresh is all about working with your foundations but giving it a new lease on life.
At Freerange Future, we encourage our clients to get their brand up to scratch before you get too far down the rabbit hole. And a brand refresh is often less scary, a little more affordable, but completely revitalising and worth the attention. We might look at revisiting your logo, neatening up your brand illustrations, addressing some new fonts, reconsidering your colour palette if desired.
Here are some examples of brand refreshes we have carefully implemented for a couple of our innovative clients.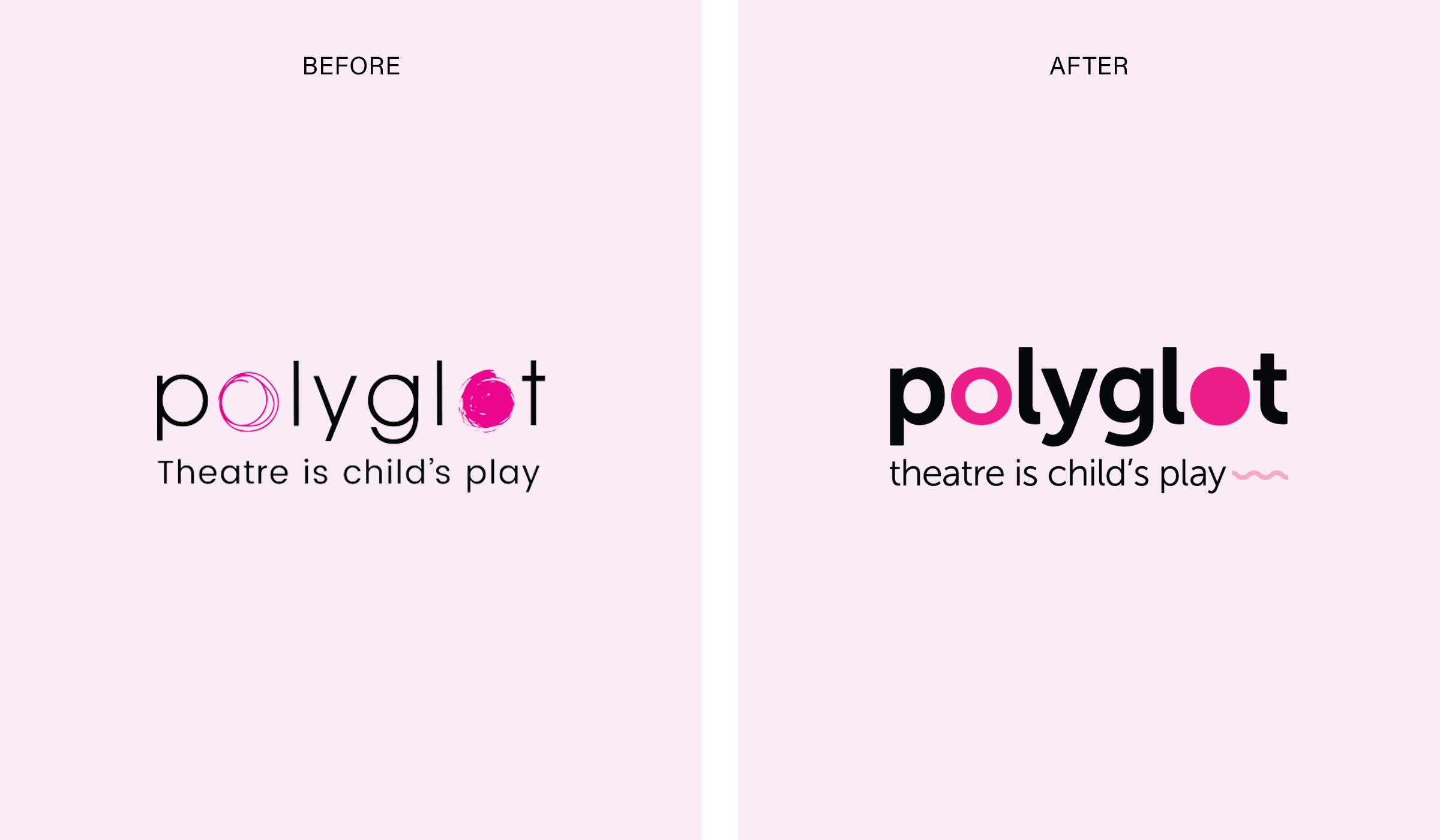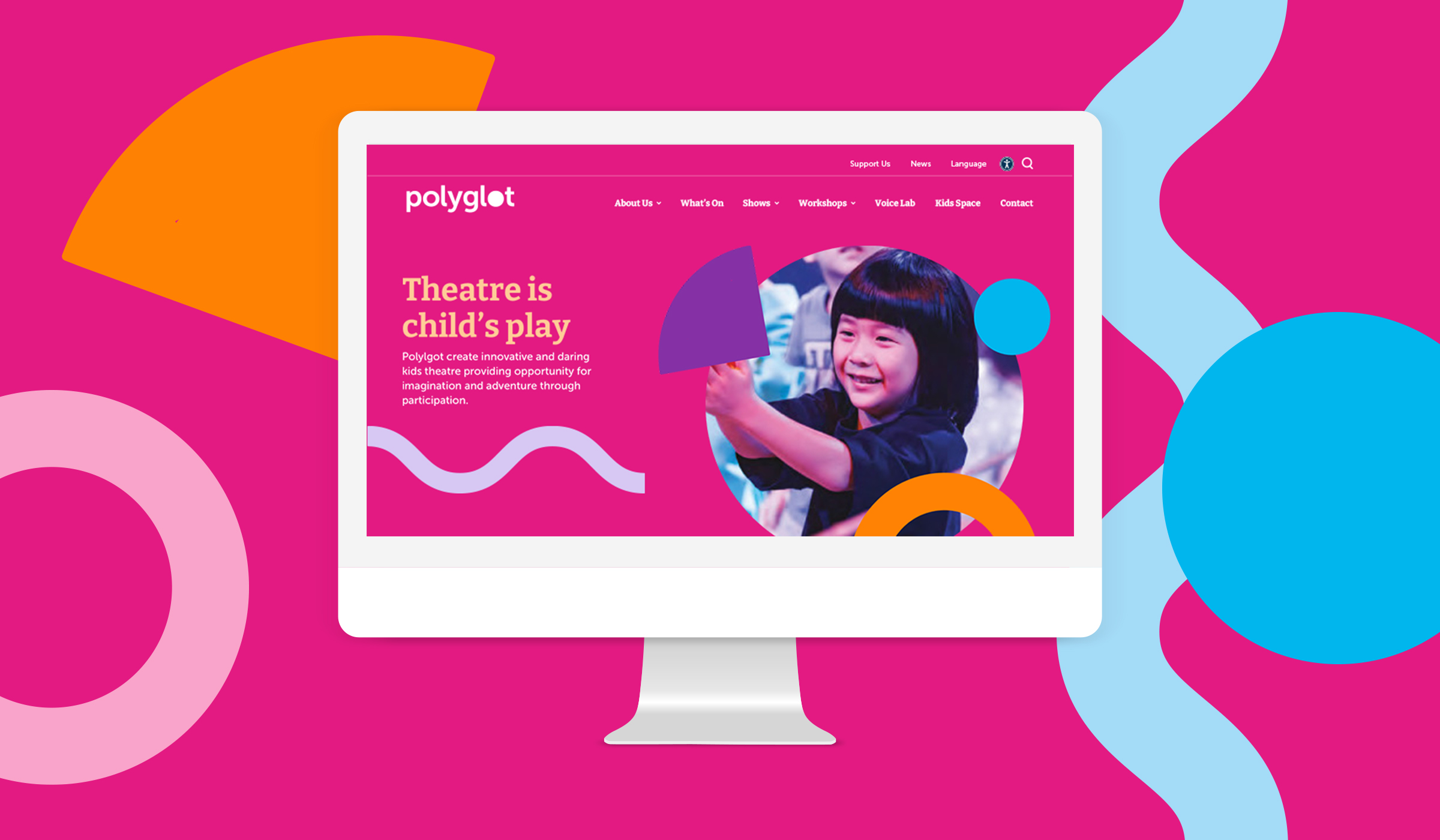 Polyglot
Polyglot engaged us to redesign their website, wanting to bring to life the playful side of their organisation. In early strategy meetings, we discussed the idea of modernising their brand and evolving elements to give a funner personality. We moved the typeface slightly, with more defined characters and a bolder weight to stand out. We gave the circular features within the logo more definition, and crafted a full suite of different shapes from there to expand their lively child-centred identity.
See the Polylgot case study here!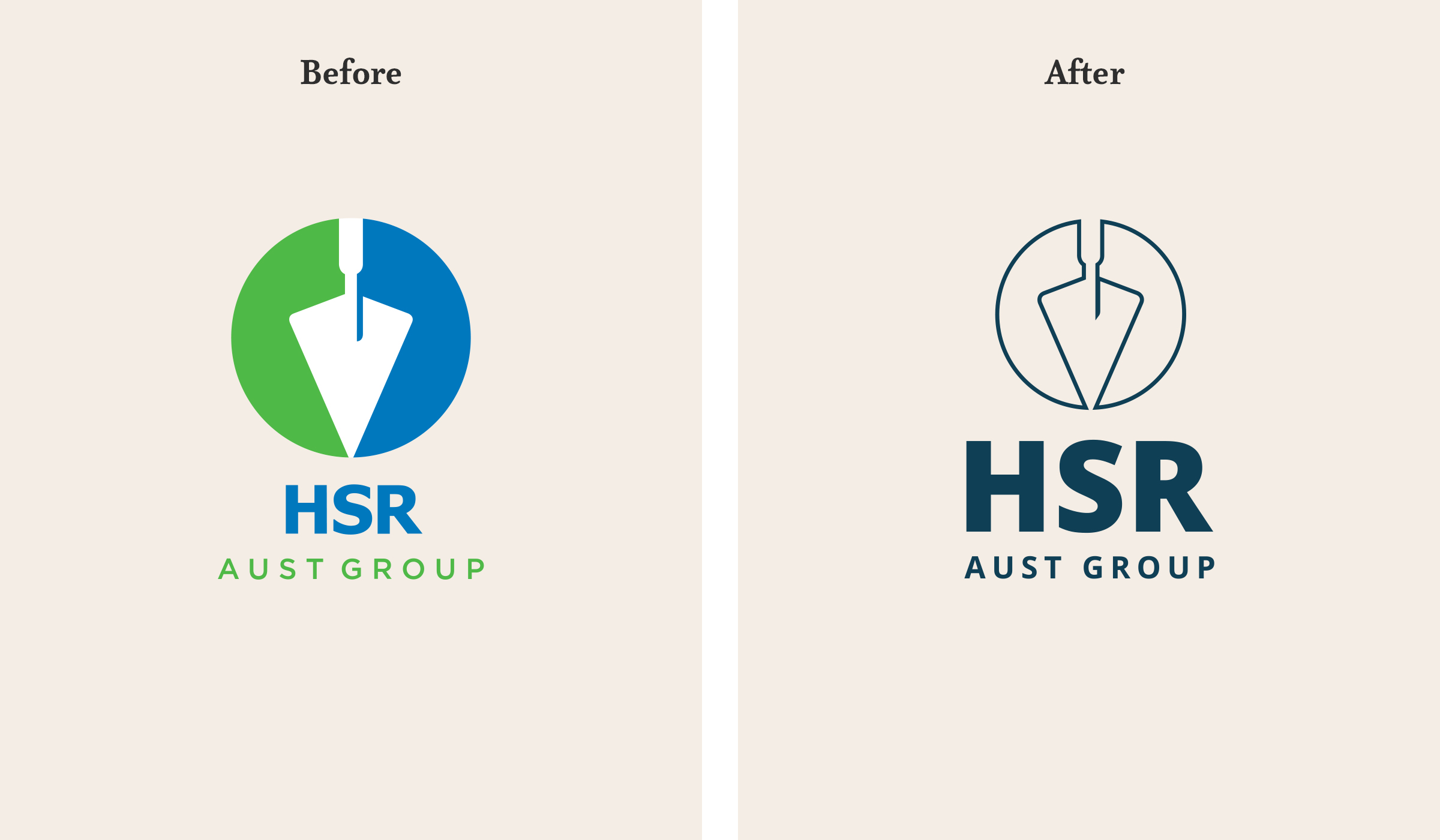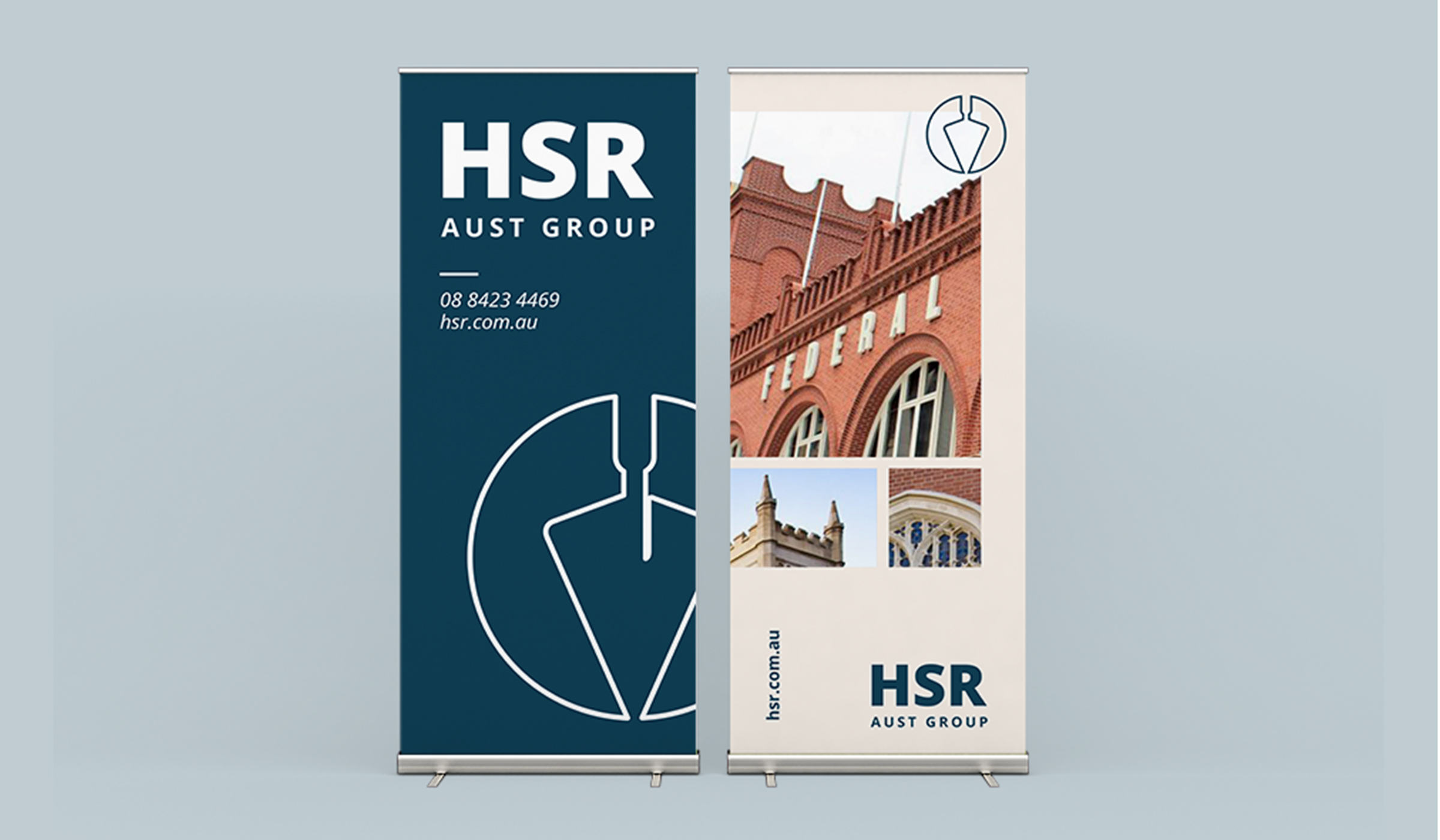 HSR Aust Group
Before redesigning their new website, we encouraged HSR to refresh their brand to follow suit in revitalising their outdated brand. This resulted in a modern colour palette (with an orange used to differentiate their training side of the business) and tweaked brandmark. It's still recognisable as their brand, but it's brought them into the 21st century and given their branding the quality it deserves.
Brand redesign
This is the full package. A redesign is when your business needs a complete reboot of its logo and visual identity. It often requires a new marketing strategy and breakdown of what your brand values and messaging are.
Your brand might be too outdated and you want to entirely reset. Maybe you have evolved and outgrown the logo and need to encompass new facets of your organisation. Perhaps your audience has changed, the market has moved, or you're just generally feeling irrelevant. Whatever the reason, this is the more serious (but exciting) pathway, where all aspects of your company's foundations will be revisited and explored to create a new and improved identity.
Now this shouldn't be taken too lightly. It usually requires a bigger budget due to the complete restructure of your brand. So you don't want it to miss the mark, confuse your users, or not communicate what your company is about. A brand and marketing strategy is the starting point, with collaborative workshops to really dig into your company's soul and dissect it to find all the right parts to start again.
And again, here are some recent examples of our own rebrand projects done for some amazing clients.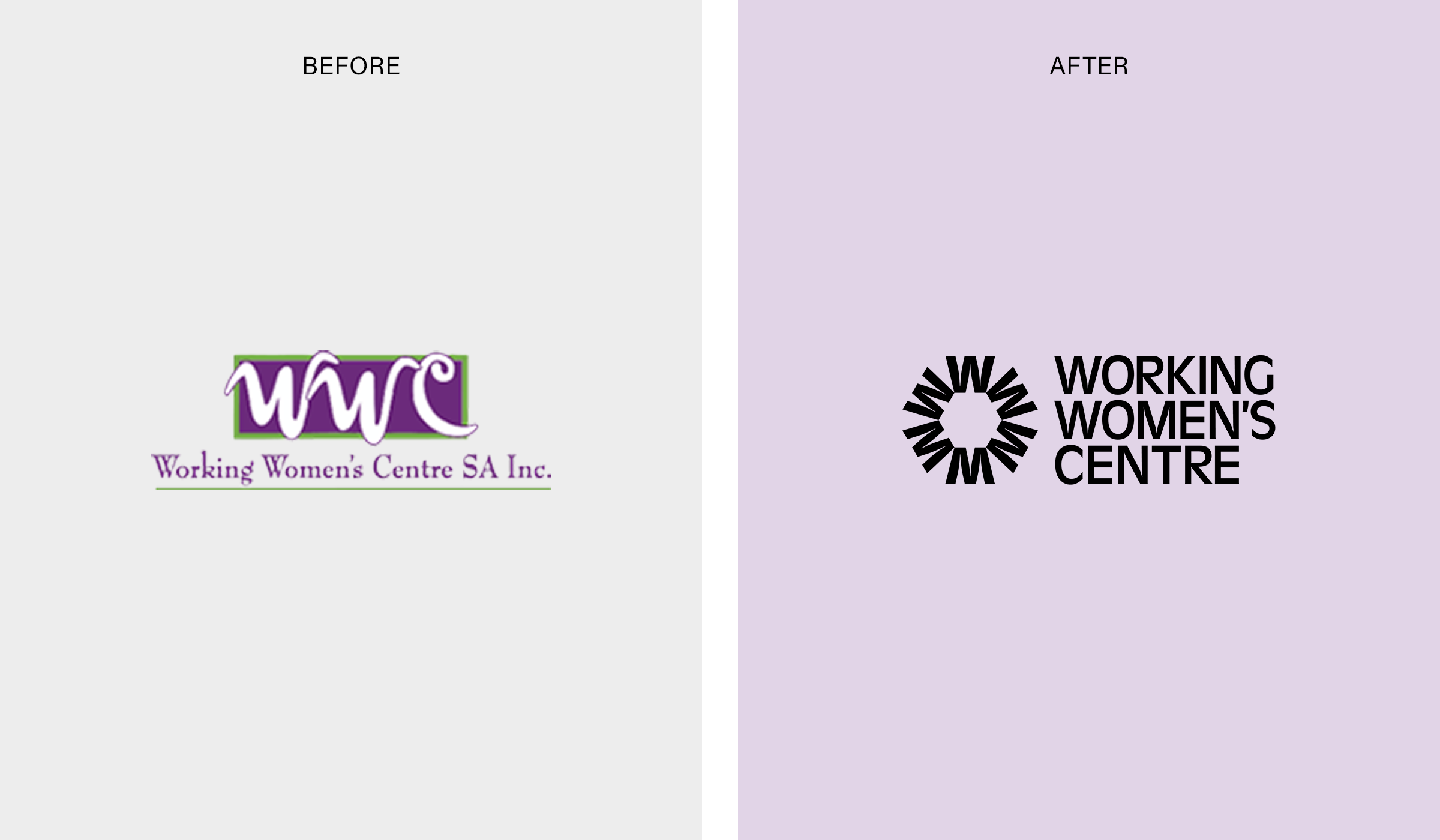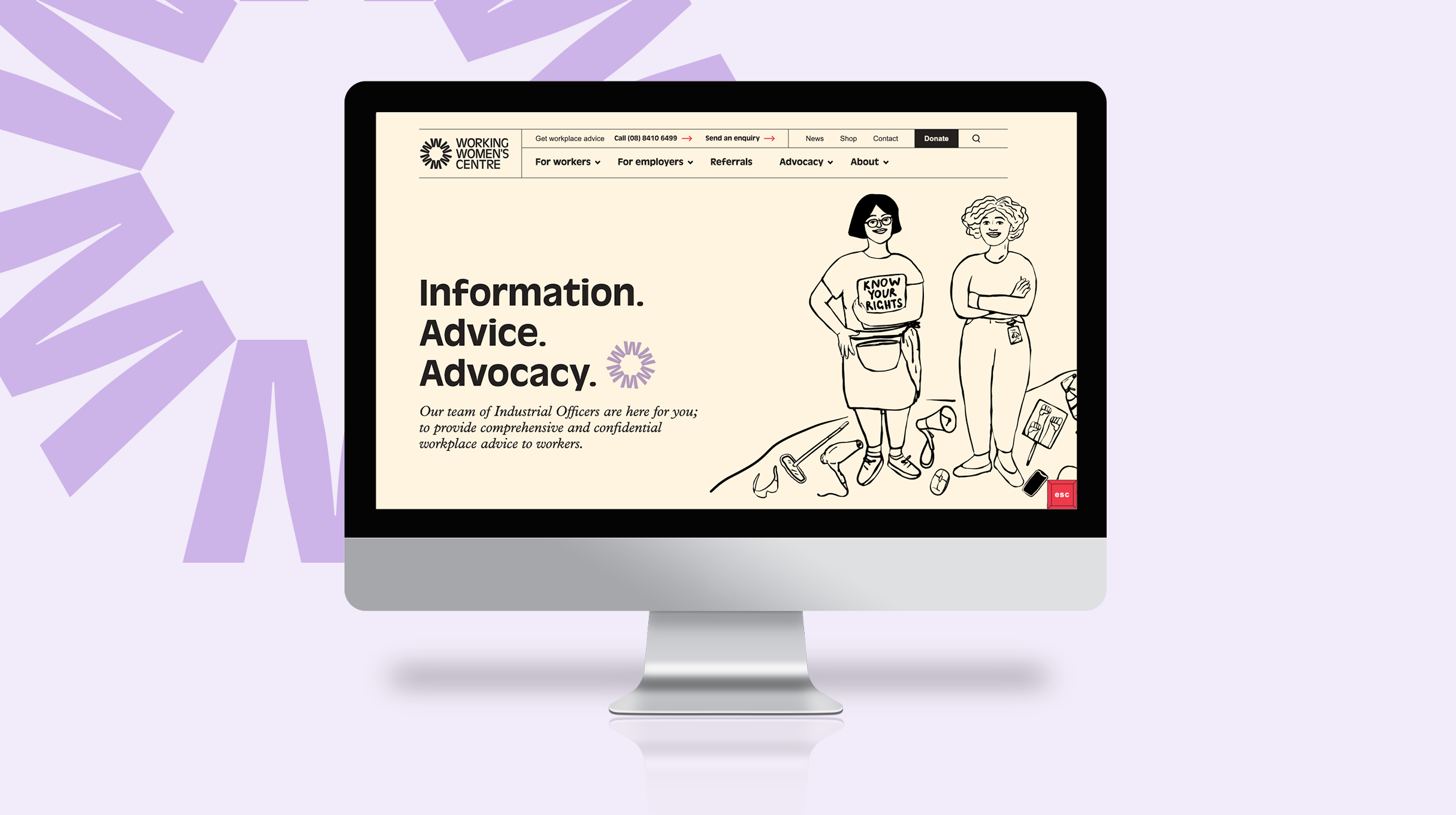 Working Women's Centre
This client wanted their outdated brand brought into the modern world with a complete brand redesign. Through workshopping we learnt they wanted to reflect their rich history and a passionate personality but still feel professional. The result was a simple brand mark, bold colour palette, and beautiful hand drawn illustrations.
See the Working Womne's Centre case study here!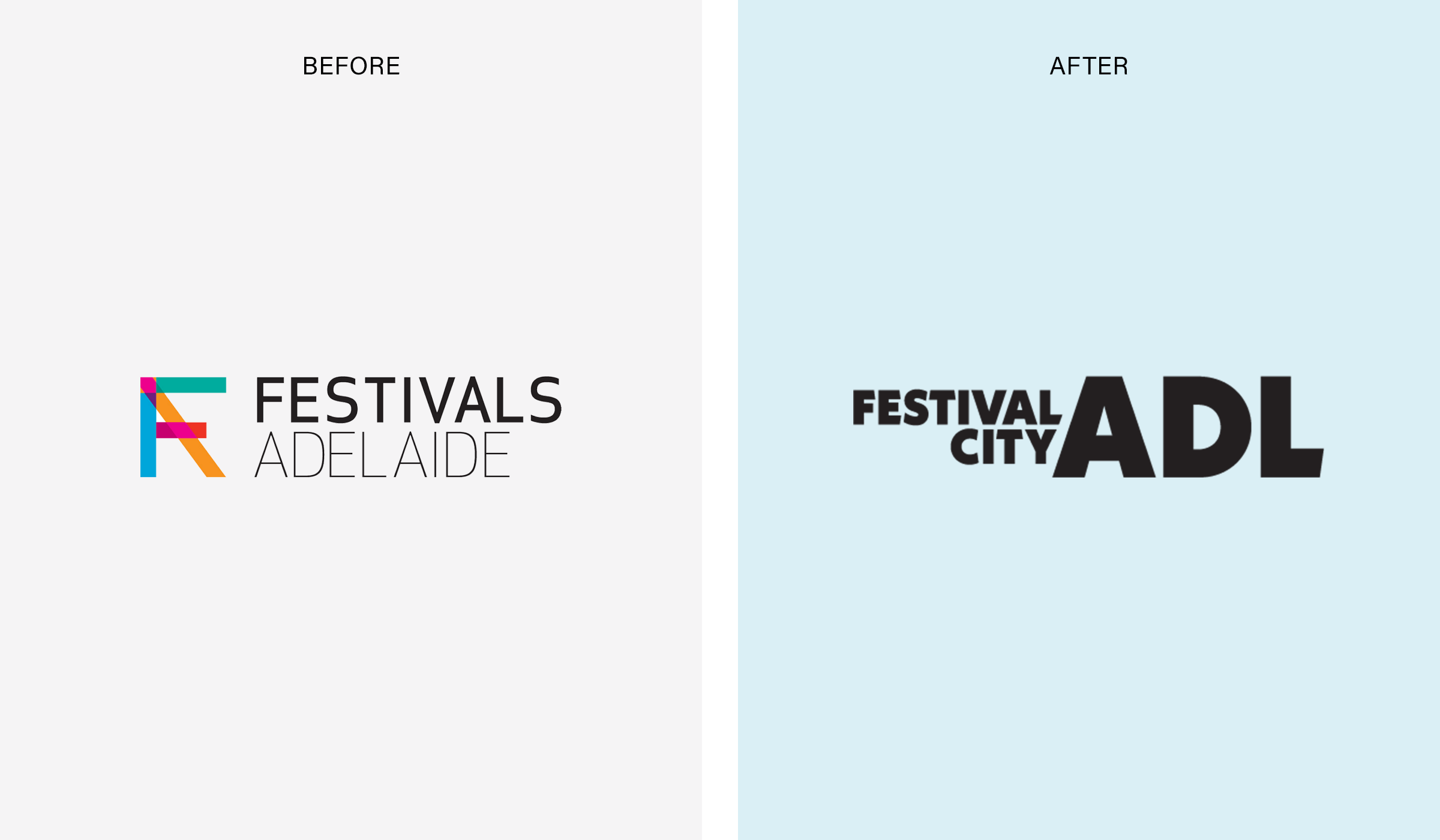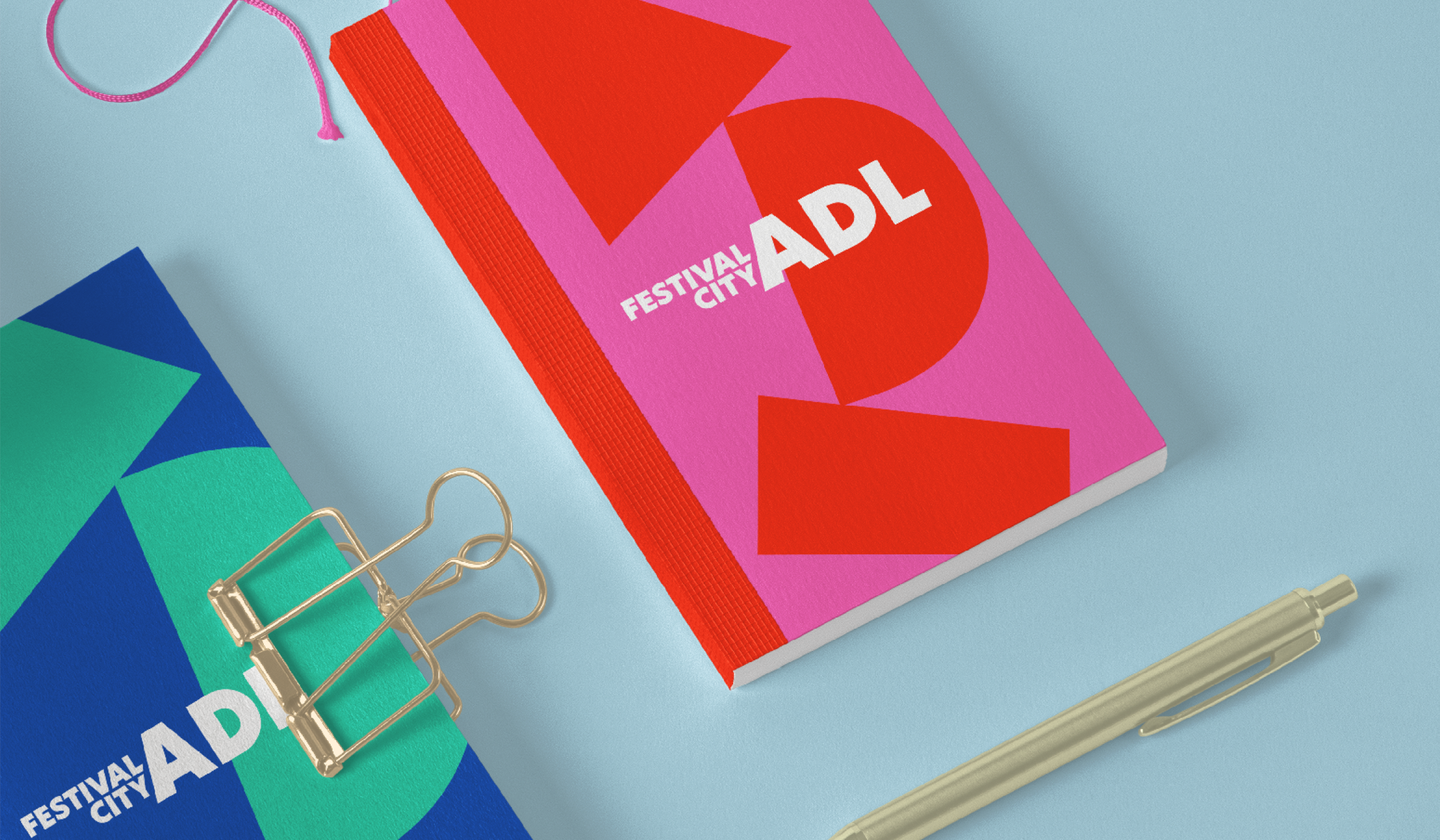 Festival City ADL
Festivals Adelaide is the peak body for festivals in South Australia – the festival state. Working closely with a group of stakeholders from Adelaide's most prestigious festivals, a new name was found for the organisation – Festival City ADL. The shortening of Adelaide to ADL connected all audiences through the international airport code, ADL. An intelligent and multi-layered brand suite was then developed. With a simple text logo, we used the negative space from within the letters to build a dynamic identity with shapes and colour.
See the Festival City ADL case study here!
So what is the right solution for you?
All brands need evolution. If you look back through the history of some of the biggest brands you will see them tweaked and revitalised throughout the years. So don't be afraid to take the step, as it can be as big or as little as you want, depending on the reasoning for change. A refresh for a brand that already has solid foundations will preserve your identity and help you stay competitive. Or a rebrand might be better if you've outgrown the brand and need a whole new strategy. Think of it like a health check, it's something you put off but it's always a relief when it's done and you'll be happy you did it. It can be a great opportunity to ask your customers about your brand and involve them in the process too. If you think your brand is ready for a facelift or full reconstruction, get in touch with us to see what options are best suited for you.
Topics: Brand