Personalising Cause Marketing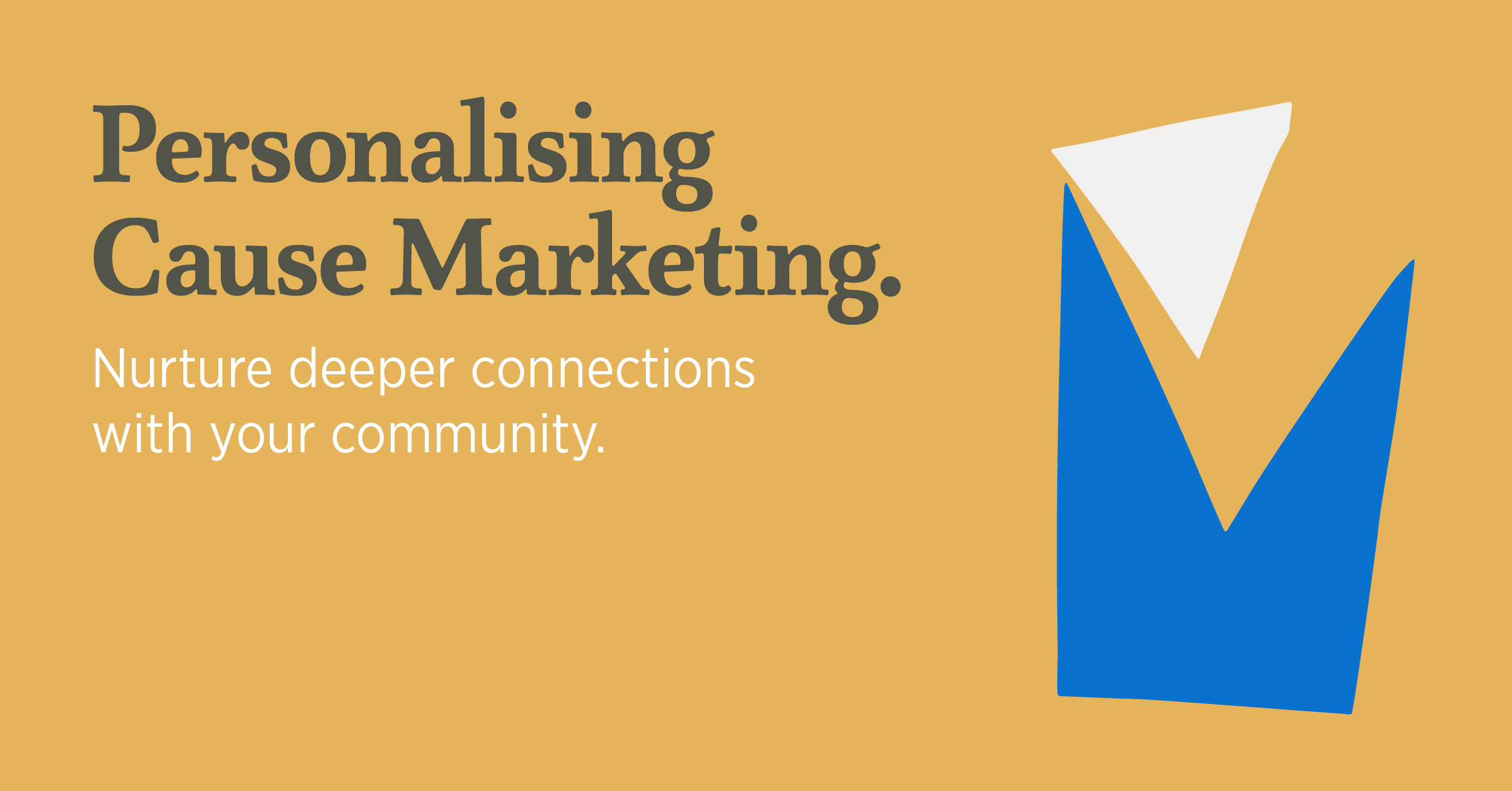 Nurture deeper connections through personalisation.
The future of cause marketing is personal
Recorded: 07 December 2016
Segmenting your community into a handful of key personas can be the first step in a transformative rethinking of the marketing and campaigning of your cause.
The most successful cause-driven organisations know their community intimately. They know how to segment everyone within their community and can speak to each appropriately across all marketing channels.
After watching this free hour-long webinar, you'll have a clear understanding of why and how to implement segmentation within your organisation and where to begin personalising marketing to your community.
Sign up now to watch and you'll learn:
how personalisation can help to transform your cause
how to define and use personas
how to identify opportunities for segmentation in your data
tools that support personalisation (including some you're already using)
a best practice personalisation case study
3 quick wins to get you started with personalisation straight away
Presenters
Nick Crowther
Managing Director, Freerange Future
With more than fifteen years experience in digital, Nick consults to clients on strategy around engagement and participation: using digital tools to delight users and encourage active participation in online and real world campaigns.
Alicia Wakeling
Account Manager, Freerange Future
Alicia is a marketing and communications professional with experience working with small local businesses and NFPs, national charities and global brands. She has a broad range of skills with strong digital and social media expertise, brand management, content marketing, advertising, media, as well as PR.