We're happy to announce that Kumuwuki / Big Wave Regional Arts Conference now has a shiny new mobile app, available on Android and iOS devices.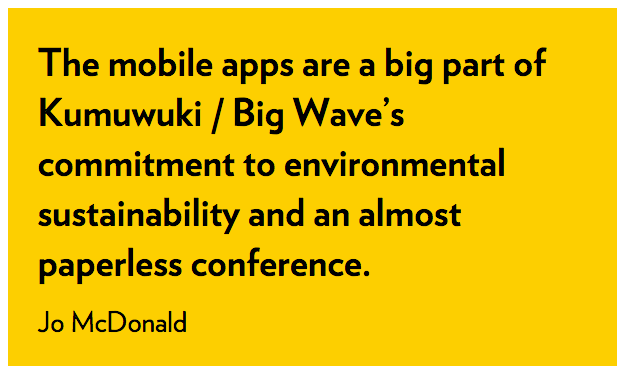 This is Freerange Future's first synchronised iOS/Android app launch. The app is available on iPhones, iPads, and Android phones and tablets across the board.
The app enables delegates to view information about the sessions available at the conference, as well as read the biographies of the presenters and find the venues. There is also information from the Kumuwuki / Big Wave team about accommodation, transport and dining in Goolwa.
The mobile apps are a big part of Kumuwuki / Big Wave's commitment to environmental sustainability and an almost paperless conference. For delegates, it means they can carry their program around in their pocket instead of lugging around a substantial program guide (yes, the program is HUGE so the guide would also be huge).
Jo McDonald - Kumuwuki.org.au
Kumuwuki / Big Wave delegates are also able to manage their session bookings directly from the app. So long as you have an internet connection you can now manage your entire conference experience right from your device.
It also means that once delegates have downloaded the app, they don't need to keep going back to the website to change bookings – they can make changes to session bookings on the go. It's all part of the streamlined system that Freerange Future has set up for Kumuwuki / Big Wave.
Jo McDonald - Kumuwuki.org.au
The conference is now only 4 weeks away. I think it's time to start getting excited. The apps are available right now, through the App Store and Google Play.
Our free eBook The complete cause driven website describes 28 features of a high performing website. To download this eBook, click the button!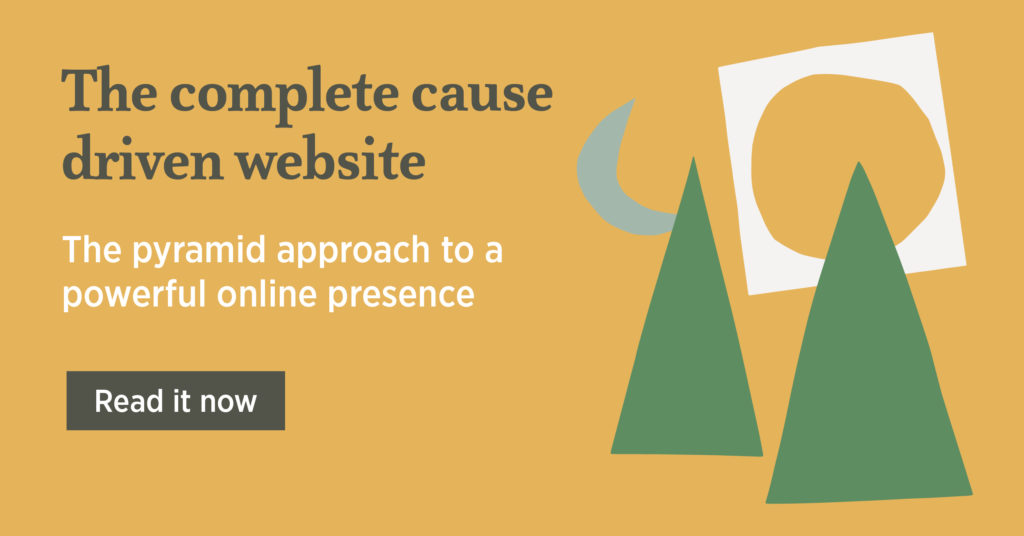 Topics: Events