This year at Freerange Future, we had six high school work experience students spend time in our studio, working in a structured design program that culminated in an exhibition of their work. It was an excellent experience for all of us.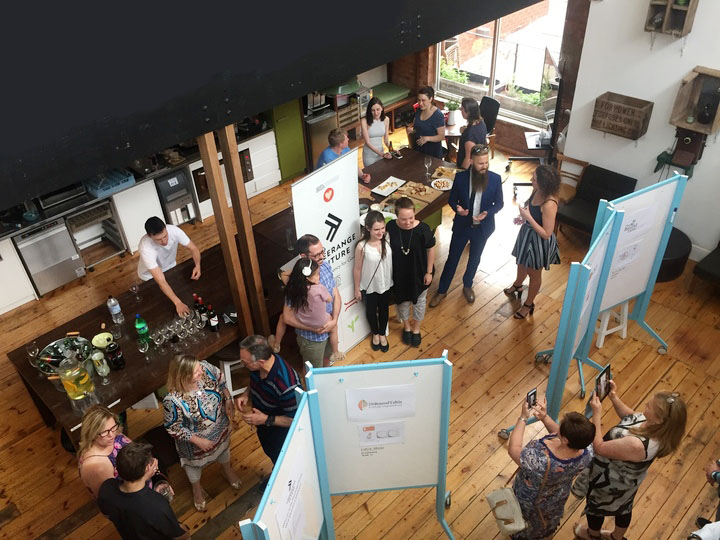 We're a certified B Corporation. This movement of almost 2,000 for profit businesses around the world are dedicated to more than just their bottom line, they have a purpose at the core of what they do. B Corps are certified after demonstrating a high standard of worker, supplier and community relations, as well as their environmental impact and the good that their business model does.
As part of our commitment to our community, at the start of this year we decided to invest some of our time in encouraging the next generation of designers in Adelaide by inviting a diverse group of high school students to do work experience with us.
Rather than have them fetch coffee and do some filing, we thought it would be way more fun to get them involved in design work with us. Unfortunately the work experience legislation doesn't allow us to charge clients for their time so instead we came up with the idea of a design project based on an imaginary brief where the students get to do some real design work, supervised by our team and involving role play for the client interactions. The students would all receive the same brief and then we'd have six different interpretations to contrast.
The six schools who participated: Le Fevre, Wilderness, Christies Beach, Emmaus Christian College, Glenunga and Urrbrae were all represented by smart, polite and talented young people in years 10 and 11. From March through to October, they each spent a week with us embedded in our design team.
One of our key areas of expertise is branding. Our brand methodology incorporates four phases. These projects sometimes take a couple of months but we figured that we could get each student to do it in four days.
The brief was a new brand for a restaurant called The Round Table. I played the role of Francois, the internationally successful chef returned to his home town to give back to the community. The Round Table was soon to open in Prospect and employs new migrants and refugees, incorporating their culinary culture into the menu. It's a place for intercultural experiences and good food.
Our brilliant designer Claire mentored the students, supporting them on each step of their design journey. Amy, our creative director provided excellent guidance and inspiration to the design team, as always.
On the first day of the project they explored the brief, researching the customers and other benchmark restaurants to better understand the design challenge. The second day involved coming up with their own tagline for the restaurant and creating a moodboard: a collection of diverse images that speak to the brief that the design team and Francois used for an aesthetic discussion. That discussion yielded a design direction that was explored on day 3 to craft a logo identity concept. On the fourth and final day of the project a range of brand applications like signage, plates and menus were created.
Last week we had an exhibition, inviting the students, their parents and teachers and some people from the Adelaide design industry to come and see the great work and celebrate an inspiring group of young people.
The project was a lot of fun for us at Freerange and the students all got a lot out of it too. Whether the experience inspired them to a career of design, only time will tell but they all definitely have promising futures ahead.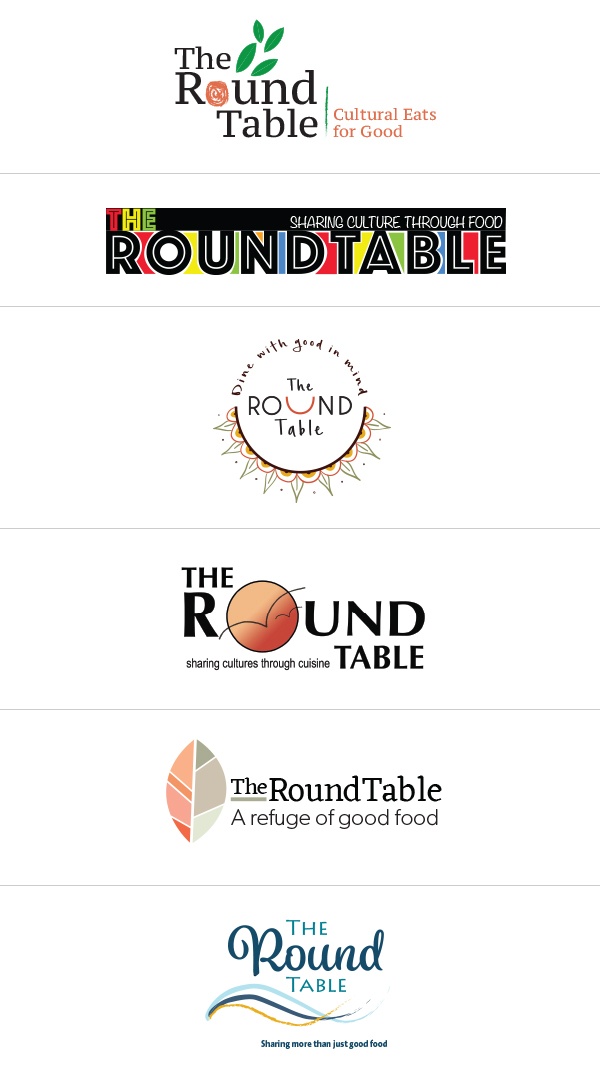 Topics: Events