Last week we wrote about the Adelaide Festival of Ideas and its significance to us and our city. There are a lot of other events happening in Adelaide during October that are well worth your attention, some of which Freerange Future have been working on.
See you there?
TEDx Adelaide
Thursday 20 October 2016, 2–6pm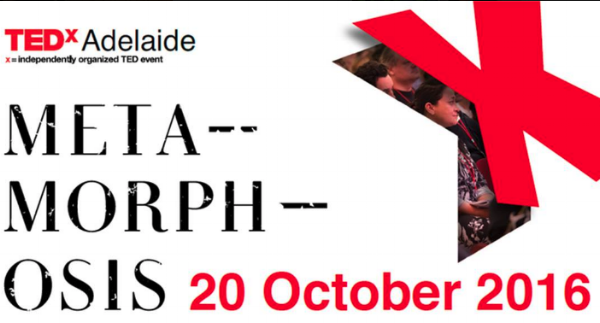 Everyone loves a TED talk but there's nothing quite like attending a TEDx event in person. Head to the Adelaide Town Hall to hear 14 brilliant Adelaide based speakers talk about what the event theme Metamorphosis means to them.
Like the friends and family with whom we share our lives, many of us fear real change at a personal level, perhaps never pursuing our dreams. Beyond these individual struggles, great political or economic transformations are experienced by societies. They take hold on the public consciousness, much like the 'shock and awe' of war or the creeping dread of human-induced global warming. These shifts to a state of remarkable difference are never easy… in reality, many of us don't like change, at least at first. Change is often something we confront and it isn't on a mission to be liked. Most of the time, we'd rather not think about metamorphosis at a personal, political or any scale, let alone talk about it in front of a thousand strangers. And this is what is behind the power of TED; great talks bring our fears and hopes into the open and propel us towards better things.
I can't think of a better excuse to take a thursday afternoon off work.
Open State
18–27 October 2016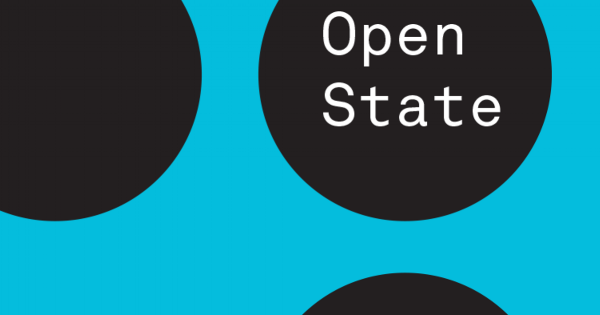 Open State is ten days of collaboration, innovation, ideas and enterprise to address the complex challenges of the future. A massive program of events all across the city, Freerange has been working with Open State since the start of the year. The website we launched in March has slowly grown and evolved and now as Open State is upon us it is overflowing with events that you might enjoy and be inspired by. We couldn't fit them all in this blog post so go and take a look.
IPAA 2016 National Conference
20–21 October 2016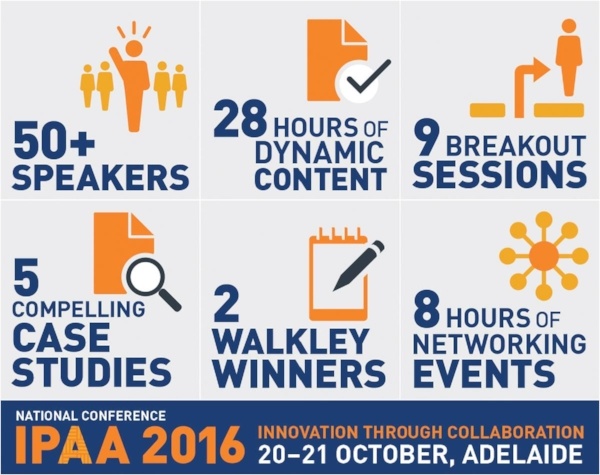 The IPAA 2016 National Conference in Adelaide – Innovation through Collaboration – aims to be a dynamic and provocative look at how the public sector promotes social and economic innovation in Australia through the way it interacts with other sectors.
Freerange Future have been working as marketing partners for the IPAA 2016 Conference.
Design a Better Business
27 October 2016, 12:30–2:30pm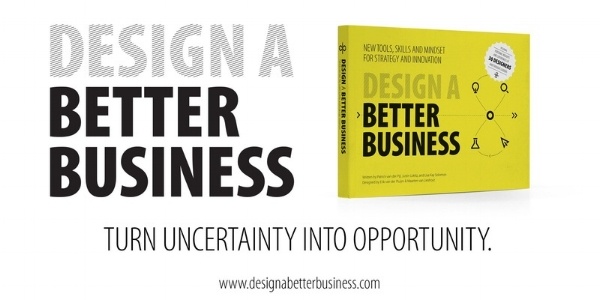 Business Models Inc, the guys who wrote the world-wide best seller Business Model Generation, are launching a new book at Open State. Design a Better Business is all about applying design thinking and design tools to shaping and creating your business.
Suhit Anantula and the Business Models Inc. team will launch the book as part of a workshop for startups, government, NFPs and corporates.
Cory McAbee – Collaborate, Create and Distribute
Tuesday 18 October 2016, 7pm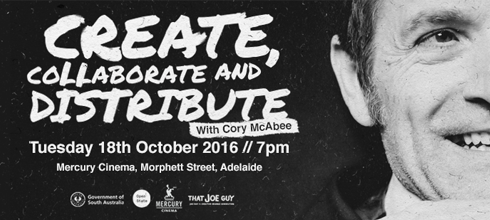 Spend an evening with new media pioneer Cory McAbee, creator of The American Astronaut, as he regales you with his story and how he came to see creativity and collaboration as the gateways to building a global audience. A unique and inspirational journey through new media production and distribution.
Topics: Events