Freerange Future has been working closely with the Adelaide Festival of Ideas team all this year to help bring the festival back from the abyss. It's been immensely enjoyable working closely with such a passionate and enlightened group on the rebirth of this crucial event.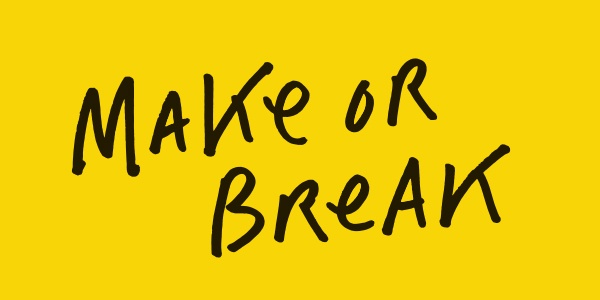 Why did we donate 10% of our year's billable hours to the Adelaide Festival of Ideas? Not just because the festival is a cornerstone of Adelaide's cultural identity whose absence made us that much poorer. Not just because ideas and discourse are more important than ever in a society whose best minds are kept busy figuring out how to make us double tap to like more crap.
We stepped up to support the Adelaide Festival of Ideas because doing nothing really is no longer an option. Things are going to change dramatically over the next generation. It is our responsibility, people of the world, to be active participants in this change. Make or break.
We believe that the most important shift needs to be in how our world works. If you think the neo-liberal democracy that dominates the planet today is the way it's always been and always will be, have we got news for you. There are over 50 illuminating and inspiring sessions within the Adelaide Festival of Ideas. We've highlighted seven sessions here, which point the way to the future that we're actively working towards.
We encourage you to take in as much of the Adelaide Festival of Ideas as you can over the weekend of the 22nd and 23rd of October, 2016. If you can't make it to the festival, we've got you covered. A recording of each session will be up on the AFoI website within 24 hours.
Sat 22/10 10AM
At democracy's birthplace, every citizen got to vote on every decision. Granted not many people got to be citizens, but at some point that system became unwieldly and we ended up with representative democracy. All that was before telephones, television, the internet and smart phones. Nicholas Gruen will explore how creating space for ordinary people could see our democracy reborn.
Sat 22/10 12.30PM
If we're going to build a new future, first we have to know how to think about the future. How do we interrogate future projections critically? How do we find alternatives to capitalism and globalisation? How do we design a world we can believe in? Drs José Ramos, Bridgette Engeler and Kristin Alford will discuss the role how futurism can help us shape our future.
Sat 22/10 4PM
Co-working for social change is a growing phenomenon. Greater numbers of innovators are co-locating to maximise success and drive meaningful change. This future means public good will come from unleashing and democratising the power to co-create our society. Indy Johar says we need to create a new model of governance, participation and public accountability for this new class of civic institution – a 'New Town Hall'.
Sat 22/10 5.15PM
Tim Dunlop will argue that a world without work as we know it could be a good thing. The landscape of work is changing, from the new share economy to automated vehicles, 3D printing and advanced AI. What will we do when robots take our jobs? The era of full-time work is ending and we have to stop holding out the false promise that jobs will reappear. So what does our future in the brave new world of non-work look like?
Sun 23/10 10AM
Michel Bauwen's P2P Foundation is a global clearing house for ideas and reporting on the thousands of grass roots projects around the world working to explore innovation in the commons and what comes after capitalism. In this session Michel will offer insights into some of these projects and how they may become building blocks of a new sustainable world civilisation.
Sun 23/10 12.30PM
Blockchain technology is a whole new way of transacting the transfer of information. What will be the specific impacts of blockchain technologies on different fields such as education, health care, government and the commercial world? That man Michel Bauwens again, along with Mark Pesce and Assoc Prof Ellie Rennie will explore the massive shift coming in bureaurcacies first heralded by bitcoin.
Sat 22/10 6PM
On the saturday night, get together with friends old and new, discuss the ideas that have challenged and inspired us during the day and share the feelings of home. For some of us home is a physical shelter, an asset, a source of comfort, identity and belonging. For others the scene of a crime, of nightmares and a point of no return. In changing times, with people on the move, displaced and disenfranchised, we ask the poets, the travellers, the story tellers to examine what home means to them and perhaps understand what it means for us all.
Featuring Dr Ali Alizadeh, Nick Drake, Ali Cobby Eckermann, Michael Mills, Karl Winda Telfer, Manal Younus.
Topics: Events