The Futurist
Credibility – How to boost your website reputation
5 June 2015
You dress smartly, you're knowledgeable and friendly. That's great for business. What gives your website this sort of credibility?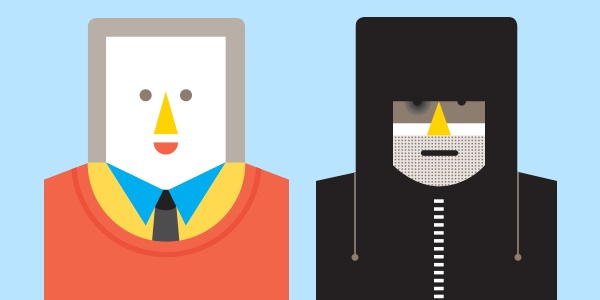 First Impressions
First impressions count, on the web as much as in real life. When someone first visits your site, you have seconds to make a good impression or they'll be off to your competitors.
People seeing your site for the first time are thinking: Is this website credible? Is it trustworthy? Am I in the right place? Do they have what I want?
An effective brand is key to making the right first impression. Effective brands communicate their values and engage their audience. If the visual design and messaging in your website is the embodiment of your effective brand, then your website will make the right first impression.
Beyond first impressions, people's perceptions of your website credibility are shaped by it's trustworthiness and expertise.
Treat people with respect
Two ageing but still highly relevant publications offer some really great advice on how to respect your website visitors.
Stanford University Persuasive Technology Lab thoroughly researched and compiled a list of 10 guidelines for boosting your website's credibility. These guidelines are relevant to any type of communication coming from an organisation (show that honest and trustworthy people stand behind your site, highlight the expertise in your organisation and in content and services) and other more obvious advice (make your site easy to use, update your site's content often) but taken together they're a balanced framework for building your website reputation.
Consumer Reports have published a set of 18 guidelines with a stronger consumer focus. These include rules around advertising, customer service and privacy. Use these guidelines as a benchmark for building trust with your website visitors.
The fascinating website Dark Patterns documents website interfaces that have been deliberately designed to trick users into taking actions on the site that are unintended and against their best interest such as additional purchases, or opting into things unintentionally. The dishonesty of these approaches will catch up with you and ruin website reputation. Respect your visitors.
Demonstrate expertise
There are many ways to demonstrate your expertise online but they broadly fall into two categories: showing and sharing.
You can demonstrate your expertise through showing accreditations and awards, listing clients and case studies. These can be quite convincing.
Sharing knowledge is a much more powerful way to build credibility with website visitors. Not only are you signifying your expertise, you're putting it out there for everyone to see. Why not create a blog?
Knowledge sharing leads to:
more visitors – visitors are more likely to recommend and return to sites that offer valuable knowledge
better quality leads – visitors become clearer on what you offer and therefore self select as well matched leads
happier customers – your knowledge sharing gives you the opportunity to educate visitors on risks, problems, challenges and opportunities working with your industry. You can set expectations.
If you want to build your website reputation and credibility you need to look the part but that's not enough. You need to treat visitors with respect and offer them value.
We've written a free eBook that contains 28 important factors that contribute to a successful website. If you'd like to know more, please download it.