Google analytics is an excellent tool for cause and cultural marketers. Reviewing insights regularly can help you to improve your online presence and even inform your broader marketing strategy.
What you might not know is that there are some pretty amazing features hiding in your Google dashboard that you may not have even configured yet. Read on, friends, I'm about to show you how to access brilliant data like sales, form completions and demographic information.
1. Demographic reporting
So simple, yet so few people have configured it in their Google analytics account.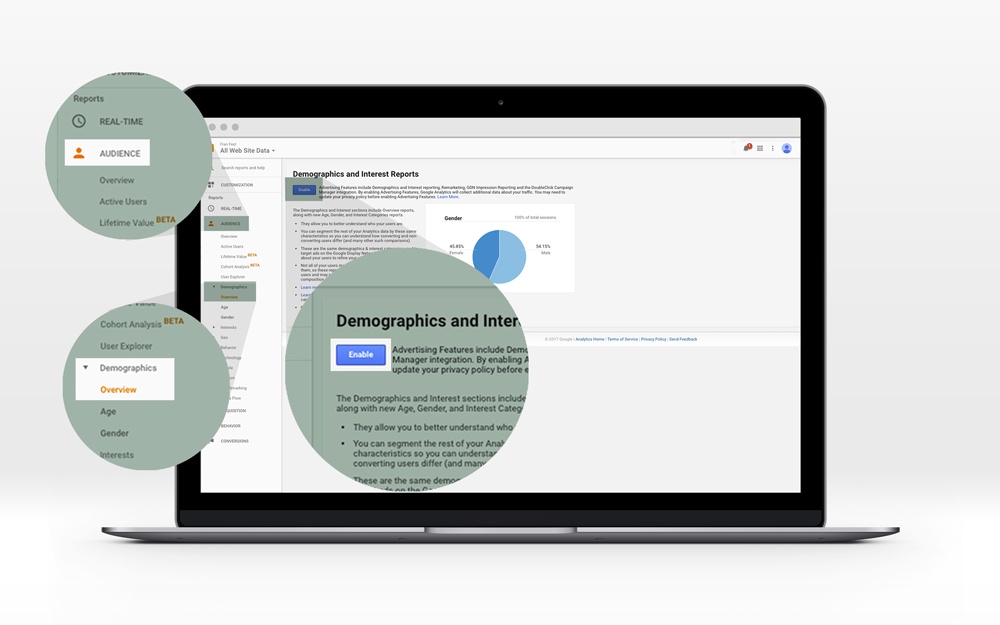 Et voila, you'll begin to see age, gender and interest information about your visitors. Take note of how long each segment spends on the site and the conversion actions they take via goal tracking.
2. Goal tracking
If that last sentence had you wondering if you'd missed something, perhaps you've not set up your goals yet. This is a little tricker and can require some coding.
Goal tracking allows you to see the actions people take on the site, things like do more people complete a contact form from Facebook or Email? On which pages are people hitting the click to call button? Are men more likely to register interest than women? 
There are four types of goals:
Destination – eg. How many people arrived at the thank you page
Duration – eg how many people are on the donate now page for more than 2 minutes
Pages per screen – e.g. how many people viewed more than 4 pages during their session
Events – e.g how many people clicked the submit button
For events, you'll need a developer to add some code to your website, these are "event listeners" that can be used to create goals. Generally these are events on your site that don't correspond to a certain URL (like a thank you page). Instead, we need the event to trigger when someone clicks a certain button such as starting a video, downloading a brochure or click to calls. You'll just need to tell your developer what you'd like to track and they should be able to set these up for you. Send them in this direction.
So, what goals should you set up?
When you think about setting up goals, you should think macro and micro.
Macro are major goals that are of the most value to your organisation. These might include making a donation, registering to volunteer or completing a membership registration form.
Micro goals are smaller goals are less significant but still important. These are the actions people might take earlier on in their relationship with your organisation. These might be signing up to a newsletter or downloading a brochure.
We'll talk more about setting up goals at our upcoming webinar, so make sure you jump over here to register.
Now you know about goals, where to set them up?
To get started, here's an example of how to set up a destination goal. Where possible, try to enter a goal value based on how much the conversation action is worth to you. This will help you calculate ROI on your marketing activities.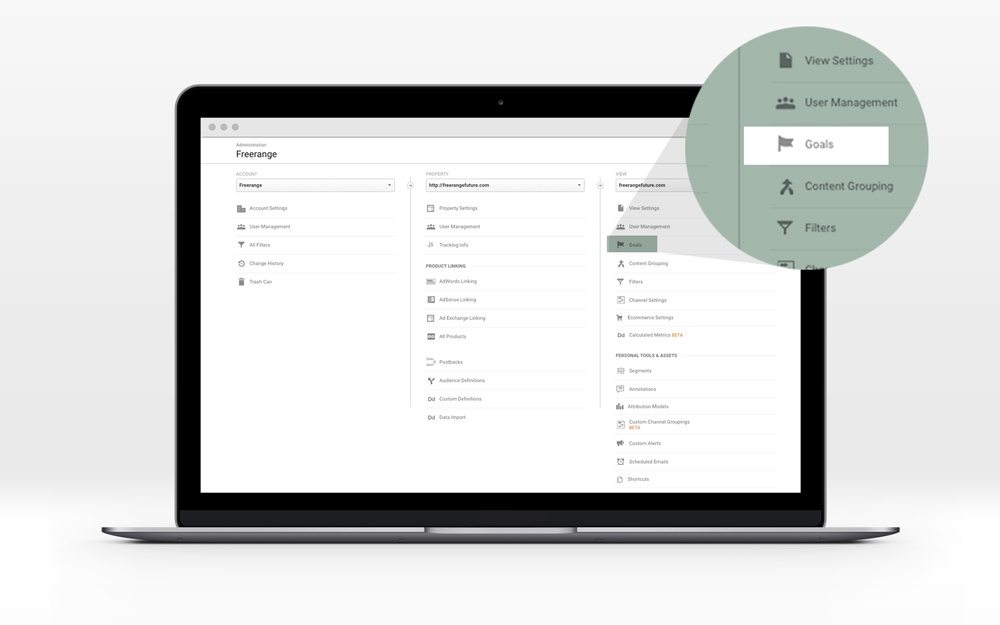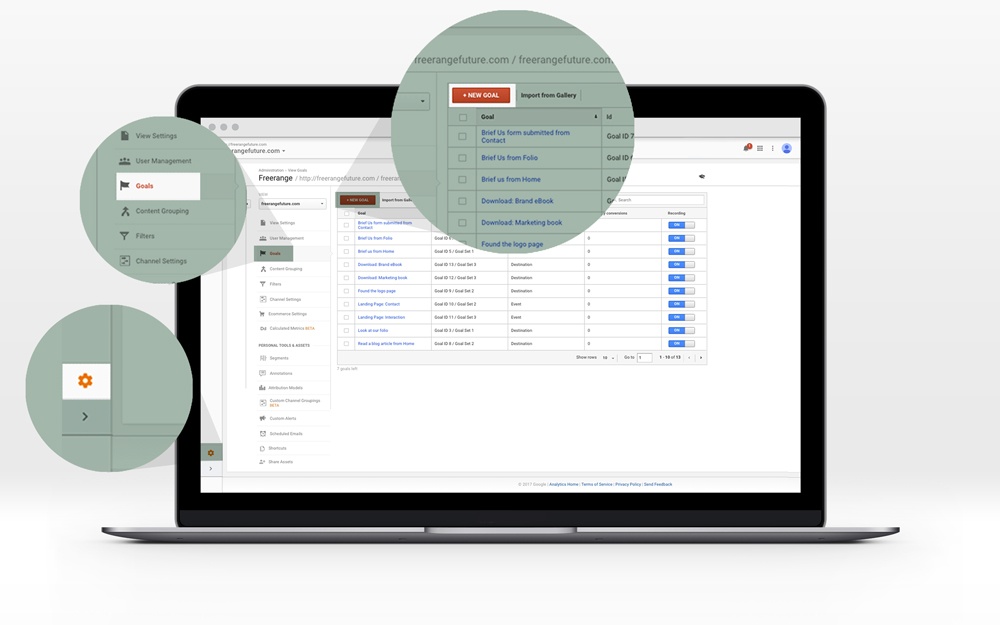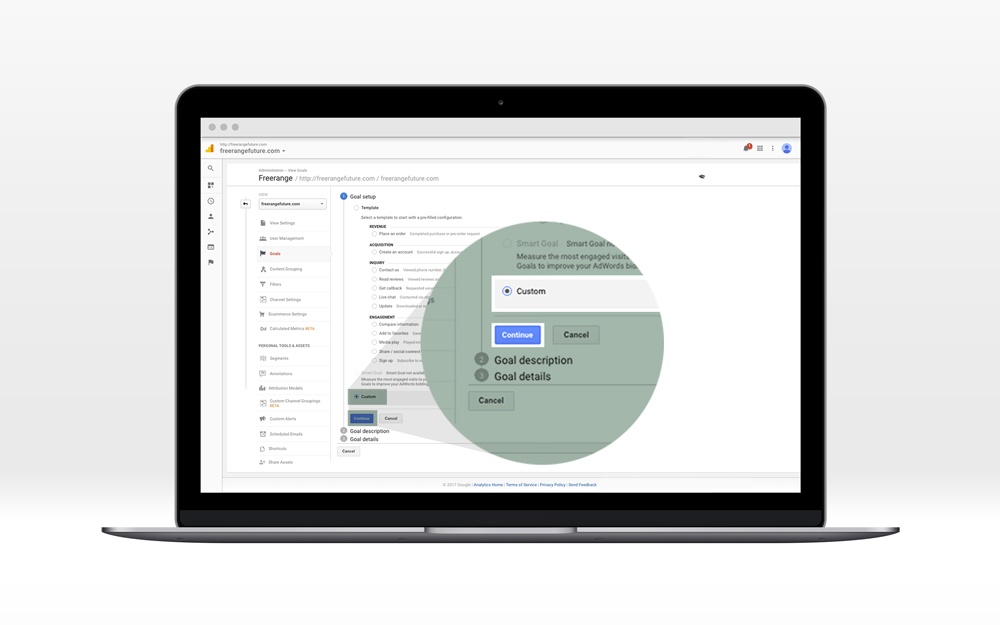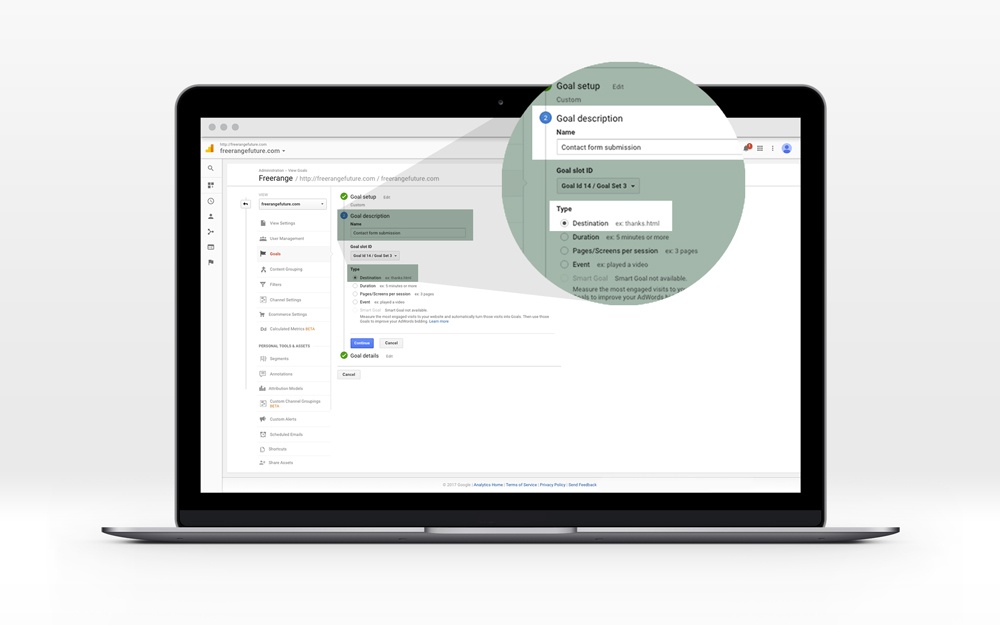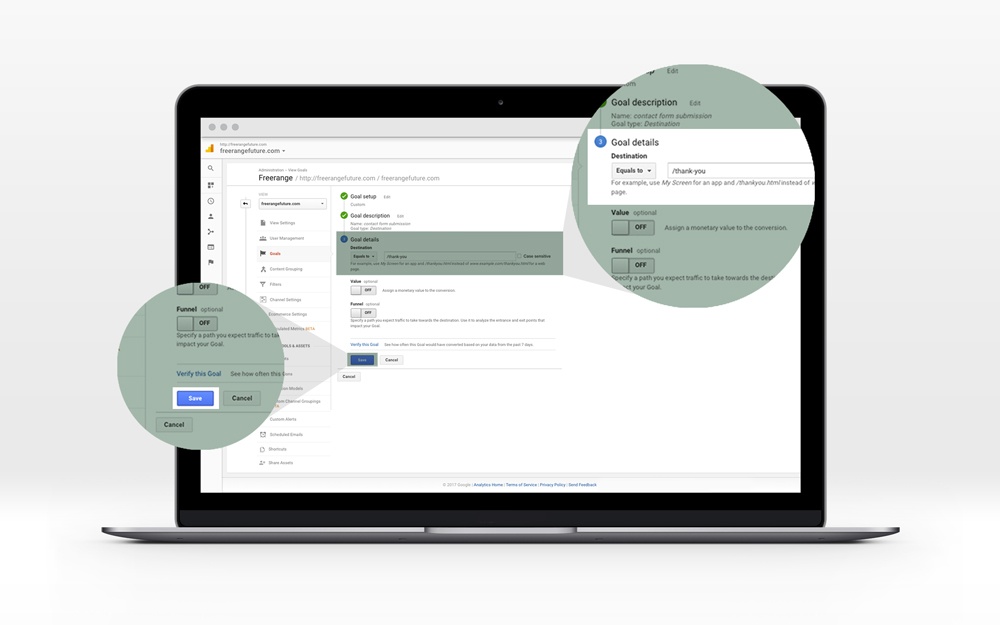 3. E-commerce tracking
The holy grail indeed. Enabling e-commerce tracking will allow you to track product purchases, and see where people dropping off in the process, allowing you to improve your checkout experience over time. If you enabled demographic reporting (see point 1) you'll even be able to see product trends by age and gender, which can help at all levels of marketing. 
You'll need to enable ecommerce first but you'll also need some help from your website developers, you could even send them this handy link.
Next up in our analytics series, we'll be talking about turning insights into action.
Don't forget to register for our analytics webinar on July 26!
Topics: Digital