Google Analytics for cause and culture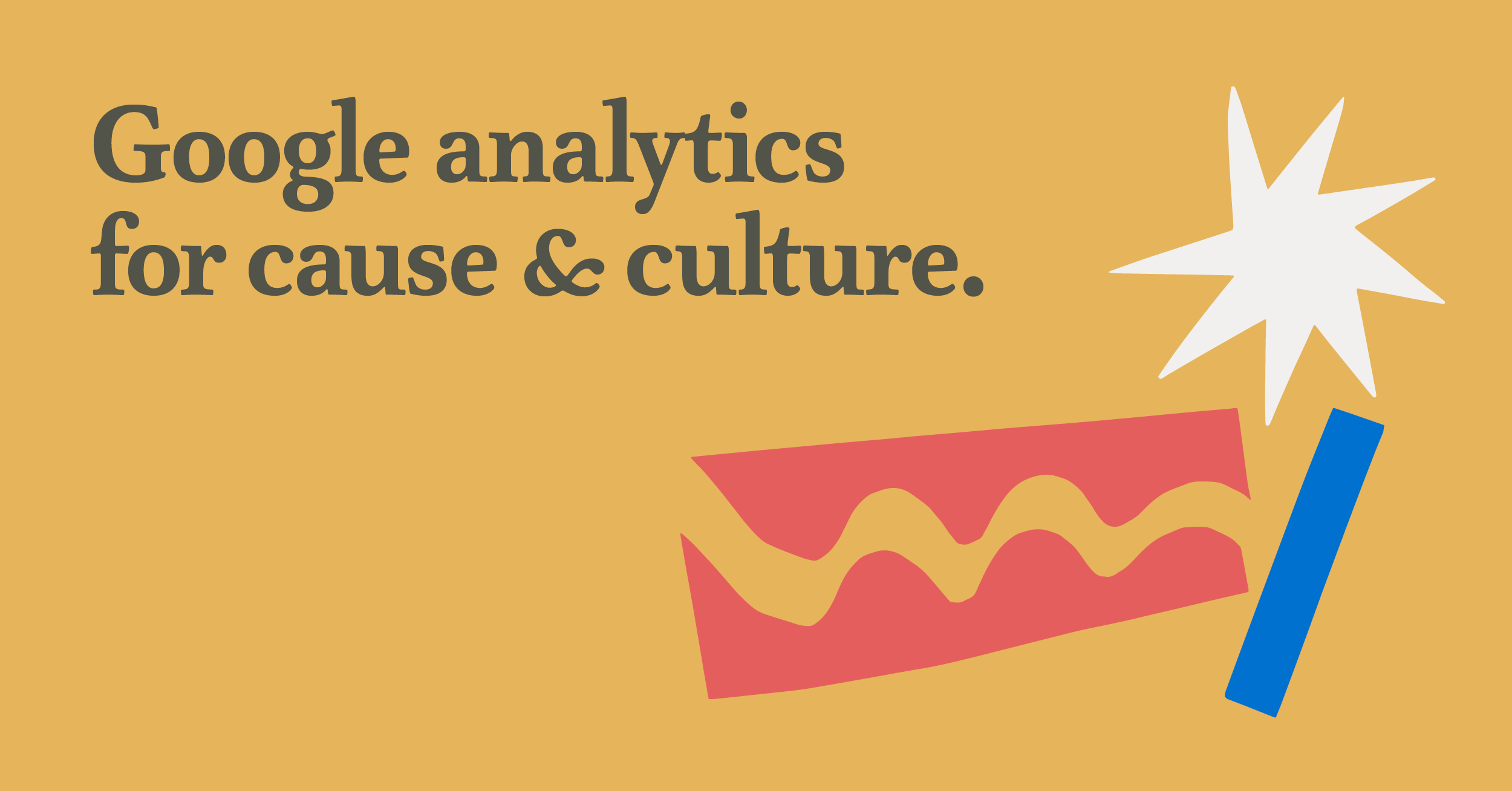 Google Analytics is vital to understanding your audience and optimising your website, but also your marketing and communications strategy more broadly. Having the right set up and knowing what to look for can make a huge difference to the success of your campaigns and converting supporters, volunteers and donors.
Google Analytics can be overwhelming, and sometimes it's hard to know where to start. In this session we'll show you how to use analytics effectively. You'll learn how to interpret the data you see in there for actionable insights.
In this free Google Analytics webinar, we'll cover:
Introduction to Google Analytics: How can it help you measure, target and convert more traffic website?

Best practice set up: implementing events and goals, best practice for campaign URLs

Understanding the Google Analytics dashboard: what to look for and how to act on the numbers

How do people find you: interpreting the acquisition report, how does organic search compare to Facebook?

Tracking your marketing campaigns: Learn how to track your custom marketing campaigns, along with best practice tagging techniques.
Presenters
Nick Crowther
Managing Director, Freerange Future
With more than fifteen years experience in digital, Nick consults to clients on strategy around engagement and participation: using digital tools to delight users and encourage active participation in online and real-world campaigns.
Alicia Wakeling
Head of Marketing, Freerange Future
Alicia is a marketing and communications professional with experience working with small local businesses and NFPs, national charities and global brands. She has a broad range of skills with strong digital and social media expertise, brand management, content marketing, advertising, media, as well as PR.