Brand champions within your community can magnify your message and help you to have influence far beyond your own reach. We're not just talking about social media influencers who might retweet you. Brand champions are significantly more engaged and dedicated, organising fundraisers, mobilising their own networks and generally extending your influence beyond your own reach.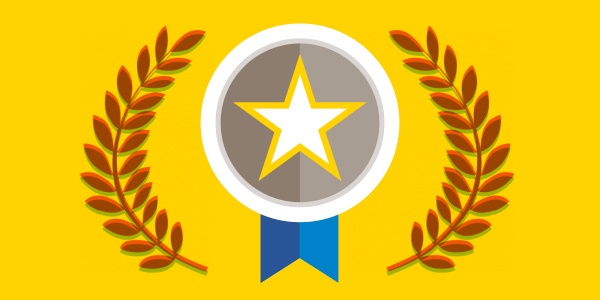 Your nonprofit connects with your community through shared values, hence your brand must embody your values. The most effective relationships with your champions are based on commingled identity; they adopt your brand meaning and infuse it with their own story.
Here are nine useful tips to help you nurture nonprofit brand champions…
1. Go looking for your champions
Before you can nurture your champions you have to find some promising candidates. Perhaps they've already found you? Potential champions are engaged, open and committed. Look through your social networks, database, effective fundraisers, event attendees, etc for likely candidates and start to nurture them.
2. Share stories
Storytelling is fundamental to human nature. Sharing personal stories with your community of the lives you've improved or the change you've made can have a powerful effect on individuals. If you can target stories to the specific interests or goals of individuals, their effect is greatly magnified. This way you can identify and nurture members of your community towards becoming champions.
3. Show them the impact they can have
As you nurture people towards becoming champions, let them see the impact of other champions. Show them how much good they can do when they leverage their network for the cause.
4. Give them exclusive access
It's smart to bring your brand champions inside the circle, where they can contribute and recognise how much they are valued. Previews of new campaigns, early access to research, involvement in strategy sessions and socialising with your team all help to strengthen the relationship and create value for you and them.
5. Give them brand tools
You must ensure that your champions represent you appropriately. Provide tools and guidelines for effective use of your brand. Encourage them to consistently use brand messaging, give them visual assets and content that they'll want to share. Provide a suite of templates for them to utilise. You can even create a style guide just for brand champions.
6. Give them ownership
Providing brand tools and messages is one thing but for your champions to be most effective, they need license to add their own personality and flavour to the mix. Encourage them to weave their own story into your brand and to emphasise aspects of your brand meaning most important to them. This will enable them to represent you within their networks in a more compelling way.
7. Introduce them to other champions
Champions have their own networks of influence but they don't have to work in isolation. Host events where your champions can meet up and share their experiences, tips and challenges. Create a support network for your champions, find mentors amongst the most experienced who can provide guidance to the newcomers.
8. Listen to them
What are your champions saying? What problems do they face, what do they need to be more effective? What is their community saying to them? Communication is never one way. Listen to what they're saying and show you're listening; act on their feedback.
9. Celebrate their success
Everybody who supports your nonprofit deserves acknowledgement. Champions doubly so. Send special personalised communications only to champions and host exclusive thankyou events them. This is another great chance to get your champions together and thank them for their amazing contributions. Encourage them on to even greater heights.
The potential of nonprofit brand champions is more than you can possibly hope to achieve on your own. Empowering people to become champions of your brand is within your reach if your brand effectively represents your values and cause. Nurture your champions and empower them to do great things.
The network effect can have an incredible impact on your mission and lead your nonprofit towards transcendence. Brand champions are a stage on the journey of nonprofit brand brilliance. To understand where you are on this journey and the full impact your nonprofit can have, download our eBook…