The Futurist
Mindshare South Australia website launch at the MRC
14 October 2011
Mindshare South Australia launched on Wednesday night at the Mercury Cinema as a part of Mental Health Week, an annual event highlighting mental health issues in the community. The launch showcased the website, as well as screening a some of the great stories that are now available for you to explore at mindshare.org.au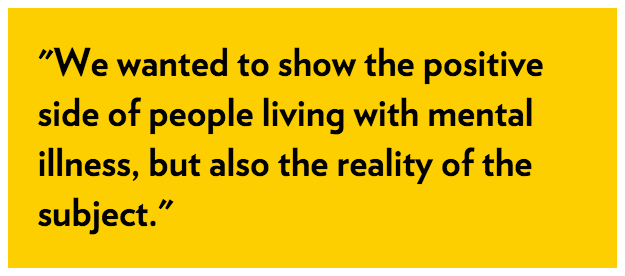 Creative art of all types is a great form of therapy. The creative work on the site covers a broad spectrum of emotions and ideas and helps to represent some of the continuing issues and experiences that have affected the lives of people who have been touched by mental illness. The aim was to create and present positive experiences that alter the communities perception of mental health. Many of the videos and artwork on the site work towards that aim, telling stories of how negative stigma of their illness has affected their lives.
Freerange worked closely with the Mental Health Coalition of SA and the Media Resource Centre to develop the branding for Mindshare, as well as designing and building the website. The goal was to bring art to the focus of the viewers, rather than focusing on the mental illness itself. Melissa and Amy put in some great work developing the look of the project and helped push it to the great outcome we can see now.
The site was built using WordPress, with special attention paid to usability for the contributors managing the content, as well as creating an easy to navigate flow through the website. We also advised ways to prolong the longevity of the website, and how to make sure the contributors got their time in the spotlight. With that much valuable content in one place, it is easy for some to get lost in the shuffle.
Part of the Mindshare project involved running workshops and training sessions with the mental health community, including administrators, carers and consumers. The workshops covered blogging, publishing content to the internet and the best ways to use Facebook and Twitter. This helped to prepare Hakim, Steve, and the other Mindshare participants for the hefty process of getting all of the valuable content into the site.
Congratulations to Louise Pascale and Tracey Davis for managing the project for the MRC and the MHCSA. It was a unique and rewarding project to work on, and we hope it has a long and beneficial life.
Click here to learn more about Mindshare and read some interviews with the people involved, along with one interview with our very own Nick Crowther.
And of course remember to go to mindshare.org.au and dive into the site for yourself.
Our free eBook The complete cause driven website describes 28 features of a high performing website. To download this eBook, click the button!