The Futurist
iBeacons – lightbulbs for our phones
17 April 2014
If you have an iPhone or a high-end Android phone you're going to be experiencing beacons in the next 12 to 18 months, maybe a lot sooner. Useful, terrifying or just very annoying? You decide.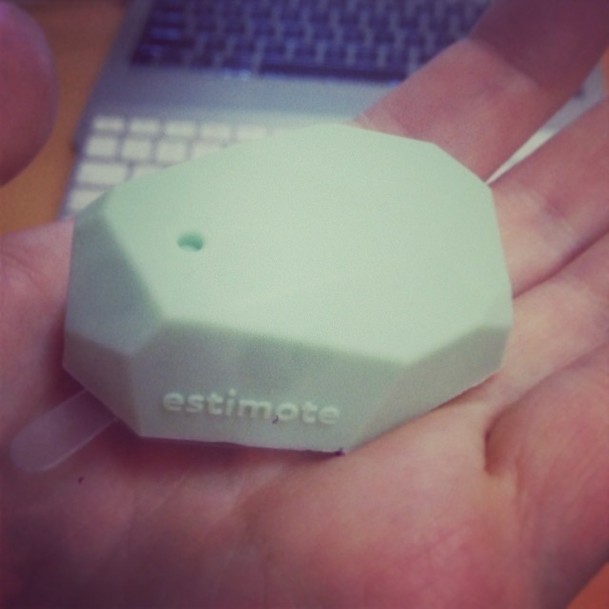 Beacons (what Apple calls iBeacons) are little bluetooth transmitters about the size of a matchbox. If you have an iPhone or a high-end Android phone you're going to be experiencing beacons in the next 12 to 18 months, maybe a lot sooner.
Beacons are pretty simple things. They just sit around minding their own business and say hi to your phone (or tablet, or computer) when you happen to walk by. Simple but transformative.
Marshall McLuhan talked about lightbulbs being a medium without a message. Think how lightbulbs transform the world after dark: they make anything possible. Inside buildings the world is dark to your phone. GPS doesn't help much indoors and so your phone can't see anything. Beacons are lightbulbs for your phone and soon it will be able to figure out what's around it and react to it.
Once again, a beacon is a little bluetooth device that simply sends a message to your phone when it's nearby. Theoretically up to 70m away but more likely 20m in every day use. The message it sends is pretty innocuous, basically 'I'm such and such a beacon and you are near me'. The magic happens on your phone and in the cloud.
If you have an app on your phone that recognises the beacon you're near, that app might decide to take some action, anything from sending you a push notification to showing you content such as text, images and video. A sophisticated app might know about hundreds of beacons. If that app can connect to a database in the cloud then it could be given different instructions to act upon at different times.
Why do you think Myer is so keen for you to use their MyerOne app? It's a bit useless now, but soon they'll roll out their beacons and everyone with their app will get messages pop up on their phone as they walk through the store. As you stroll past the underwear section you might get a notification saying "25% off when you buy two or more Elle McPherson intimates".
Useful, terrifying or just very annoying? You decide. Just to be clear, if you don't have that Myer app on your phone you won't experience any of this as you walk through Myer. If you do, the app detects when you arrive at the Rundle Mall store and then downloads a list of today's special offers and where they're located in the store. When you wander past the underwear section… boom.
This technology isn't just for big corporates, in fact you don't even need the little beacon devices to do this stuff. There are over 200 million iPhones and iPads in the world that can already be configured to function as beacons. Think of a shop that uses an iPad for a check out, or as a promotional kiosk. Their beacon hardware is already in place!
If the commerce side of things doesn't excite you, imagine where else this technology might be useful. Museums, galleries, stadiums, public spaces and event venues will soon be transformed by a new layer of engagement: timely, relevant and rich information that helps you navigate your way around more effectively and learn more about what you're seeing in front of you.
That's the coming new reality of beacons. It might be a little bewildering or unsettling at first but I think we'll adapt quickly and soon come to rely upon it. As Mcluhan says, we shape our media and then they shape us. And you can always turn bluetooth off on your phone.
At Freerange Future we're thinking a lot about what this technology can facilitate and where it might lead us. We're prototyping Beacon based applications now, looking to make the technology accessible and affordable for our clients this calendar year. If you'd like to talk about the possibilities, get in touch or keep an eye on this blog to see where we take it. And where it takes us.
Our free eBook The complete cause driven website describes 28 features of a high performing website. To download this eBook, click the button!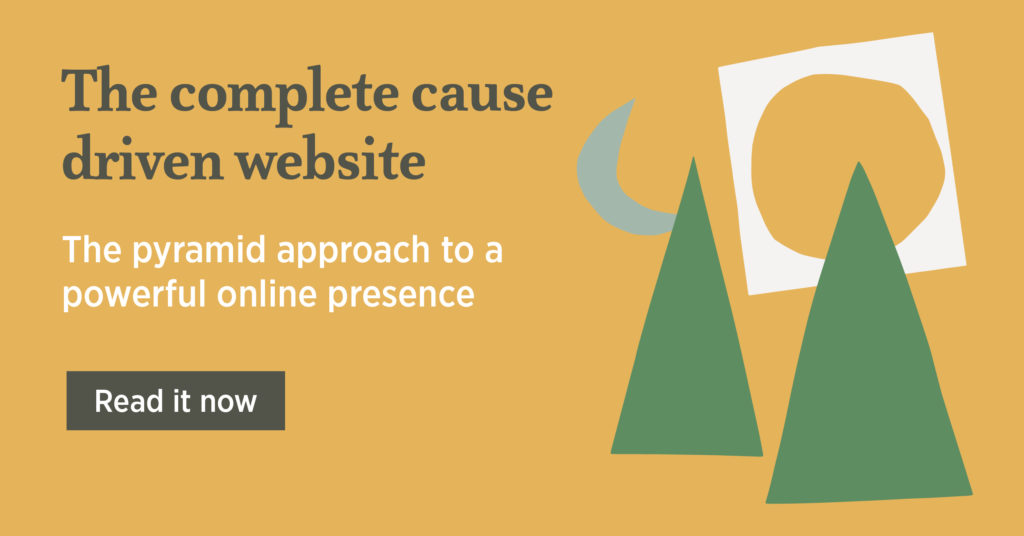 Topics: Digital