Perhaps you've already heard WCAG standards been talked about in relation to your website? For us here at Freerange, we hold accessibility in high regard and follow the globally shared standard for web content accessibility very closely.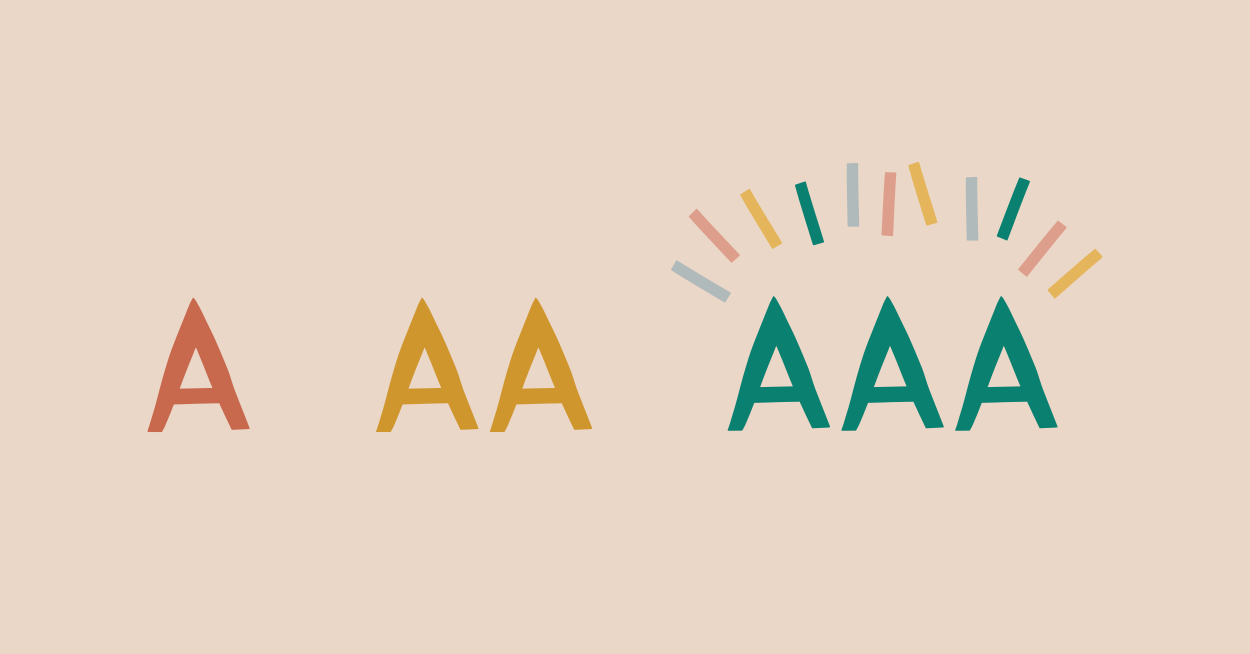 The Web Content Accessibility Guidelines (WCAG) is an internationally recognised standard created by the World Wide Web Consortium (W3C). W3C is the governing body for web standards. The Web Content Accessibility Guidelines (WCAG) have three levels, which categorise the extent of accessibility on a given website or page. The guidelines range in complexity and are named from A to AAA.
These wonderful guidelines are created by the best of the best in the accessibility community and stipulate what to look for when crafting a website or any other digital product. They take the guesswork out of accessibility and give you an in depth list of things to check off.
WCAG version history
So how did it all begin? WCAG 1.0 was the first version of the guidelines and was first released in 1999. Nine years later, the guidelines were reviewed and redefined as WCAG 2.0 in 2008, which remains to this day the definitive world standard. But what about this WCAG 2.1 that I've heard about more recently you say? Well it wasn't so much a full revision, rather an update to add a few additional details surrounding web content on mobile devices. 
Who needs to use these guidelines?
No matter what position you hold, whether you are a content manager, designer, or developer, if you are involved with the development of a website you should be considering these guidelines in every step of the process. But don't worry, it's not as complicated as it may seem. There are many tools and tips to help you review your accessibility decisions. 
Want to learn more? Download our e-book, 'The Internet is for Everyone' for the full guide on why and how to make your website accessible.
Subscribe to our newsletter Freeform to stay up to date with our latest blog posts, case studies, and much more.
Topics: Accessibility