The Futurist
Big Stories round up
27 July 2012
Today is another milestone in the Big Stories journey. The Victorian town of Strathewen has been added to the lineup. Filmmaker in Residence Celeste Geer is joining the Big Stories alumni, alongside Martin Potter, Jeni Lee, Sieh Mchawala, and Koam Chanrasmey.
Big Stories has grown a lot since it's beginnings showcasing films from Port Augusta. The first iteration of Big Stories was featured in film festivals all over the world, including IDFA Doclab in Amsterdam and Docfest UK.
Big Stories 2 launched in 2011, bringing with it the towns of Murray Bridge, Raukkan, and Banlung. Since then Big Stories was a finalist in Best Use of Video in the AIMIA awards, was nominated for Best Overall Visual Design in the Australian Web Awards, and won the award for Innovation in Digital Media at the SA Screen Awards.
More recently Big Stories took out Best Community Site at SXSW Interactive. While the rest of the Freerange team were watching the live streaming of the awards dinner back in the office, Nick and Sieh flew to Texas to attend the conference and awards.
I went over with one of the filmmakers to SXSW and that event was a knock out. 30,000 people across 15 different venues and it ran for 5 days. Some of the presentations were mind-blowing and they'll influence how we approach things for years.

I never dreamt we would actually win the award but 5 minutes before our category was announced I thought I'd better think of a speech just in case. We did win and I said a few words, no idea what though!

The award is wonderful recognition for the hard work of the whole Big Stories team over the last 4 years and for the wonderful people making a difference in small towns everywhere.
Big Stories has a Filmmaker in Residence structure where the filmmakers spend time in a small town getting to know the locals, and learning the ins and outs of the community.
Big Stories is more than just films about small towns though. Our participatory approach means that we work with the community to create these films, in some cases mentorin the subjects to create their own films. In this way Big Stories becomes less of an outside-looking-in project, and more of a true reflection of the community in question.
Big Stories offers a vision of life in small towns in the face of an increasingly (sub)urbanised society. Our focus is on building remote and regional communities capacity to share their stories with the world. As the project continues Big Stories will be an archive of memory and experience of life and stories in small towns, and a place we can create a living memory of a collective identity, woven of thousands of stories.
You may know Strathewen as one of the Victorian towns that were ravaged by bushfires in 2009. The films that come out of this town show insights about residents rebuilding their lives and surviving after tragedy hits home. Strathewen is sure to provide unique films in the Big Stories world.
The Strathewen films are live now, so go take a look.
Our free eBook The complete cause driven website describes 28 features of a high performing website. To download this eBook, click the blue link!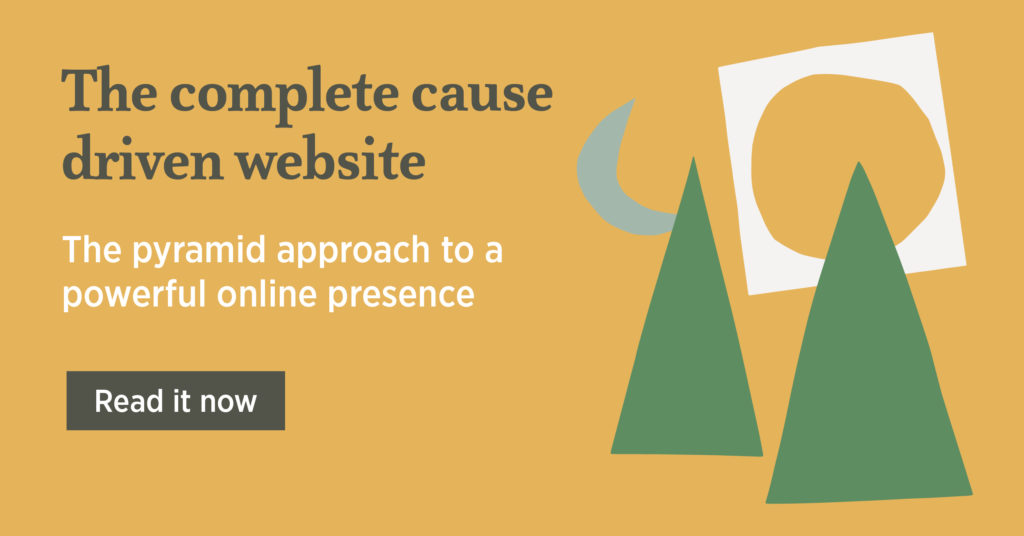 Topics: Events