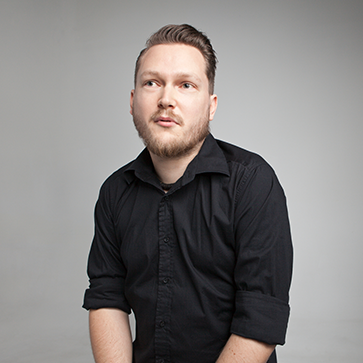 Yuri Tomanek - Head of Development
Yuri has been working in web development and IT in various roles for 10 years, and specialises in interactive app development and everything behind-the-scenes online.
On a typical day, you'll find Yuri prototyping innovative new tools and toys, finding solutions to critical technical issues, managing a (very) large array of servers. As a programmer, Yuri strives to write code and create platforms that are simple, clean and understandable.
Yuri's technical and creative wizardry also extends to sound design and music, composing music for TV and Film that has been met with worldwide acclaim.
Things about Yuri
Yuri born in South Africa to one Czechoslovakian and one Brit.
In his spare time Yuri composes music for TV and Film.