The secrets of compelling nonprofit marketing
Has your nonprofit got more donations, members or volunteers than it needs?
The right tools and strategy can make your marketing waaay more effective.
You can't assume that people will seek you out just because your nonprofit is doing good things. You can't keep running the same campaigns every year. And you can't have just one generic conversation with your entire community.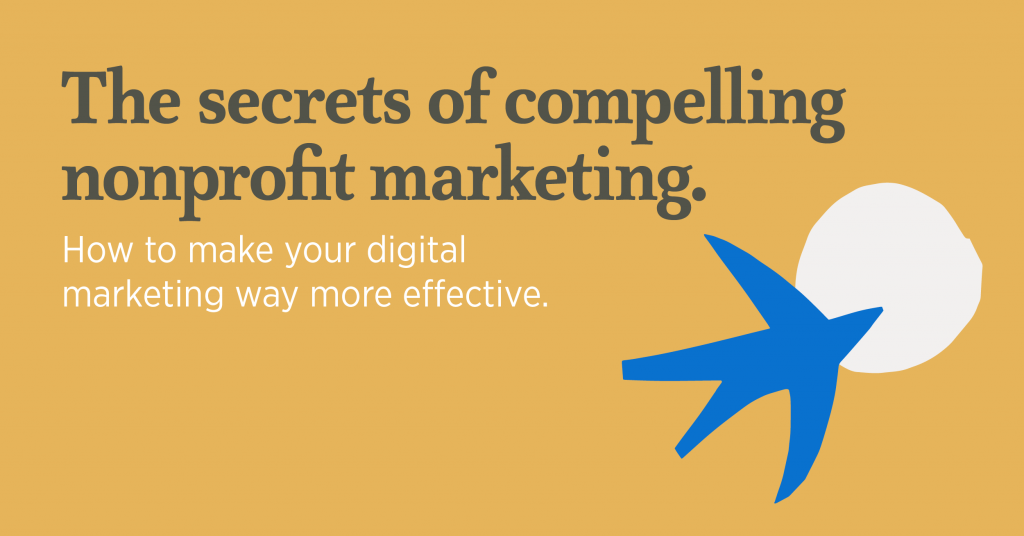 Nonprofits who embrace innovation in marketing are seeing huge increases in membership, volunteers, donors and revenue.
Discover the secrets to their success.
Learn:
How to connect with community members in a personal, practical way
Why stories are so important
How to nurture positive relationships with your community
How identifying common characteristics among your supporters can lead to significant savings and increased engagement
This free eBook will teach you the vital elements required to win in today's highly competitive nonprofit sector.