Awards
2014
SA Interactive Media Excellence Awards
Adelaide
Finalist
Government category

SA Interactive Media Excellence Awards
Adelaide
Winner
Government category

2013
Webby Awards
New York
Honoree
Guides/Rating/Review Category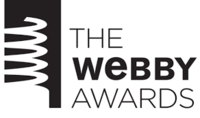 The Wheaty App has won a few awards but the one we're most proud of was being honoured at the Webby Awards, the oscars of the internet. We were recognised for excellence in a category which was won by Google Maps. Not a bad effort for a little app for a local pub.
Australian Web Awards
Melbourne
Finalist
Innovation
Ruby Awards
Adelaide
Finalist
Innovation
SA Web Awards
Adelaide
Winner
Innovation
SA Web Awards
Adelaide
Winner
Commercial Category
2012
SxSW Interactive Awards
Austin, Texas
Winner
Best Community Site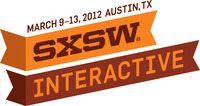 Walking up on stage at the Downtown Hilton to accept the award for Best community site of 2012 at South by Southwest in Austin, Texas was a thrill. Being celebrated at this global festival of digital innovation was a massive validation for everyone who made Big Stories; the filmmakers, our digital team and the people who told their own stories.
Australian Design Biennale
Australia
Winner
Digital Media Category
AIMIA Awards
Australia
Finalist
Best Use of Video
TED City 2.0 Award
New York
Prize
Jason Sweeney, the director of Stereopublic, was awarded a TED Prize for his vision, in the City 2.0 initiative. Together we made that vision a reality, first at the 2013 Adelaide Festival and then in 50 cities across the world.
Australian Web Awards
Australia
Finalist
Commercial Category
Australian Mobile Awards
Australia
Finalist
Food & Drink Category
2011
Australian Web Awards
Australia
Finalist
Best Visual Design