South Australia saw the beginning of a new era in life-saving and world-leading biomedical research with the dedication of the SA Health and Medical Research Institute (SAHMRI) in November 2013. Most associated with its iconic flagship facility in Adelaide's new biomedical precinct on the west end of North Terrace, SAHMRI is a multifaceted institution and an important foundation for SA as a modern knowledge economy.
Following the development of a new identity, SAHMRI approached Freerange Future to create a new website in time for the dedication of the building. The site has to serve a range of users from world-leading researchers through to volunteers, and present a complex organisational structure in a clear and logical way. It is designed to scale with the organisation as it brings on 600 researchers over the next few months, and its corporate systems come online.
Working with SAHMRI has been fascinating, and we're proud to play a part in its mission to "transform research into health".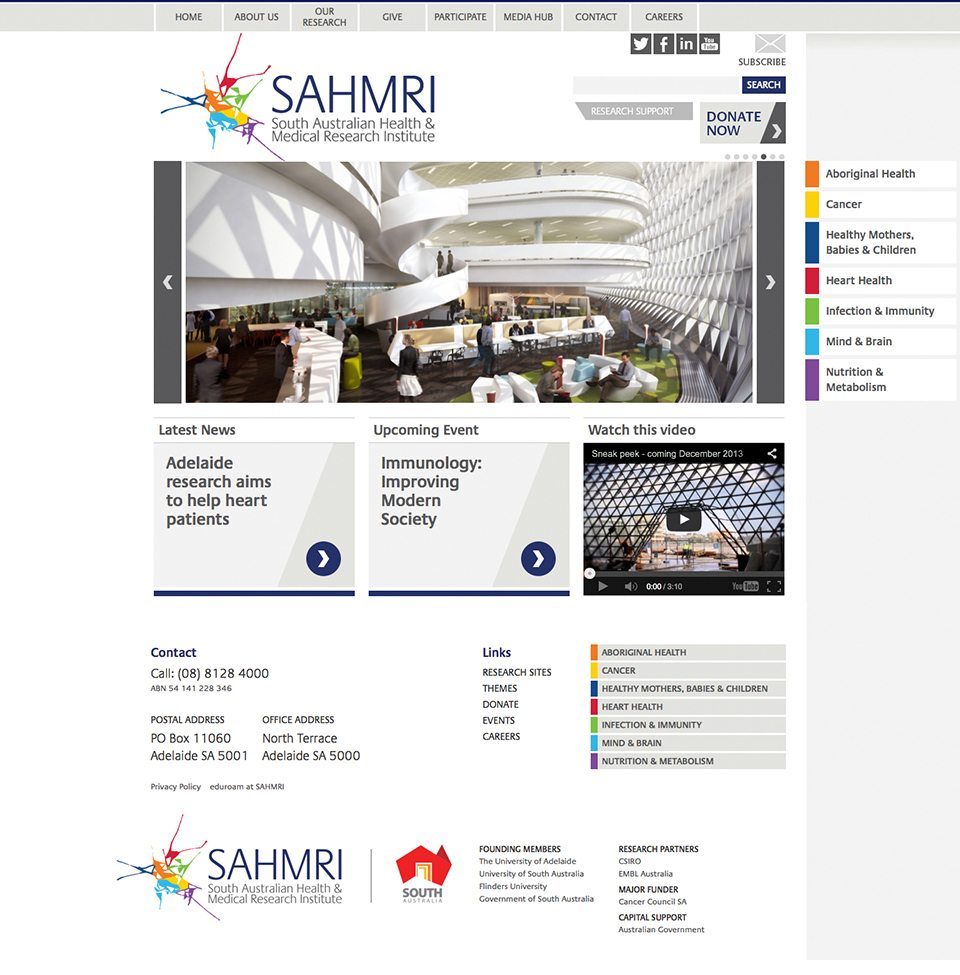 Thanks to Freerange Future, we are still getting compliments on our new website! They did an amazing job and delivered an extremely clean, sleek, colourful and multi-purpose website, on a tight timeframe and with a complex brief.

The Freerange team's ongoing support, 'can do' attitude, and willingness to go above and beyond in all areas of the project are just some of the many reasons we will continue our relationship with Freerange, and would highly recommend them to anyone.

The Team at SAHMRI