In the rational, repeatable and impersonal world of scientific journals and papers, we often lose sight of the diverse individuals behind the breakthroughs. Monash University in Melbourne wanted to shine a spotlight on members of its faculty using short online videos dubbed "Science Stories".
These stories needed a platform, so documentarian and long-time Freerange collaborator Anna Grieve gave us a call. We created a home for these stories within the Monash website where they could come to life for researchers, administrators and students both current and future.
Using text, photo and video stories, we created a site that works with the university and faculty brand to tell the stories of its amazing scientists.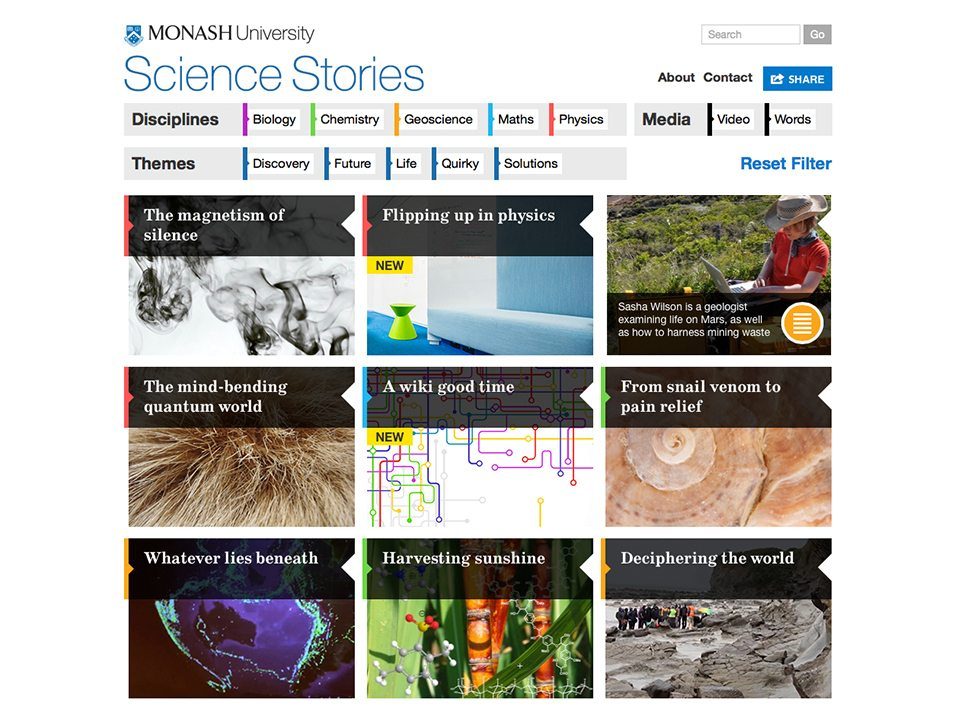 Freerange Future were a dream to work with. They really heard our brief, and gave us a design and web presence that fit the brief exactly – all in what was a super-tight timeframe! I also really felt like I could trust them – it's more important than you think. I always felt sure that even if I missed something, they wouldn't. Thanks for a job very well done.

Rebecca Adam – Communications Officer, Monash Faculty of Science