A community lives through its stories. Past, present and future are wound up in the collective memories that pass from parents to children, between colleagues or amongst friends. Regional, rural and remote areas have unique stories with much to offer, especially for those who don't live on the land.
Big Stories, Small Towns has installed filmmakers in communities from Murray Bridge, South Australia to Banlung, Cambodia to document their stories for exhibition in a unique digital storytelling environment. We used our Gluttonberg CMS to create a back end that enables filmmakers around the world to produce Big Stories and publish them online without the need for excess tech in the field.
Our involvement with Big Stories has been an incredible experience. Collaborating with great filmmakers and gaining critical claim is rewarding. Building a platform that shines a light on caring and courageous individuals in small communities is humbling.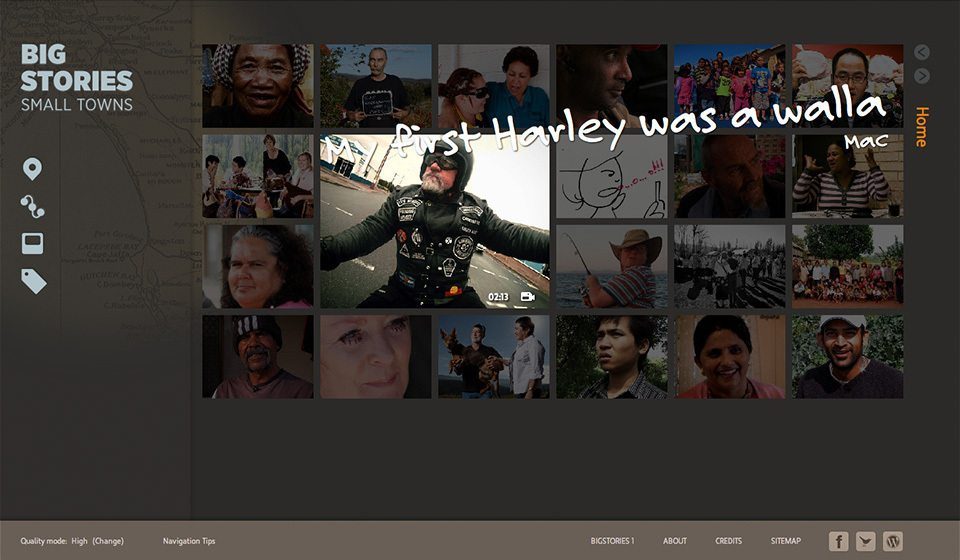 One of the best examples of an online documentary project in the world.

Hussein Currimboy – Programmer, Sheffield Doc/Fest